Hello Protonians,
Welcome to Newsletter #44
Here we are for another week with the latest news for Proton Chain, Metal Chain, Proton Loan and Metal Pay.
Thank you for your support and have a great week!

Metal Blockchain
As you know Metallicus team are attending Money 2020 but this time they are taking it to the next level - they will be live streaming from their Blockchain Beach for three days! That's an awesome idea and definitely one not to miss so make sure you click Notify me so that you get a notification when it goes live!
---
More good news for METAL with another exchange listing today:
---
Proton
We saw another token burn at the end of Q3. This time, the team burned 7M XPR:
---
The first of five DEX NFT keys was sold last week for 7M XPR. There are only five NFT keys that will ever be released giving each of the owners free lifetime trading on Proton DEX:
---
Storex, a project we highlighted sometime ago that is being built on Proton Chain is getting into the final phases as the beta can be launched any moment now. It's great to see the Storex team continue building in these market conditions and we are very excited to see what the marketplace looks like and test it once it goes live.
---
Metal Pay
Here is a summary of where Metal Pay can operate. Sadly, the UK is still not one of the countries where Metal Pay is available but the team has hinted multiple times that it will be available "soon". Other countries we often see users request are Australia, New Zealand, Turkey and Canada.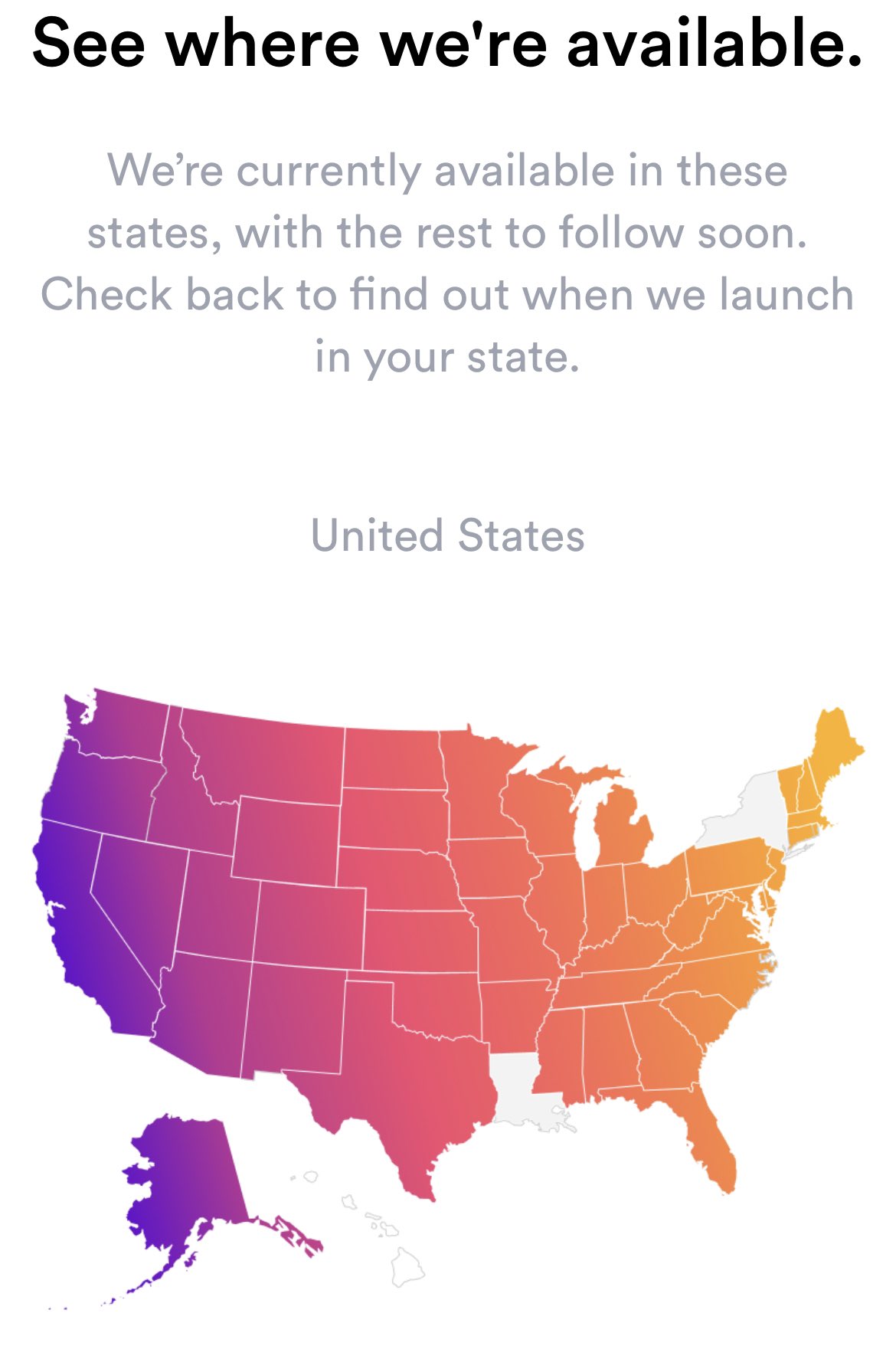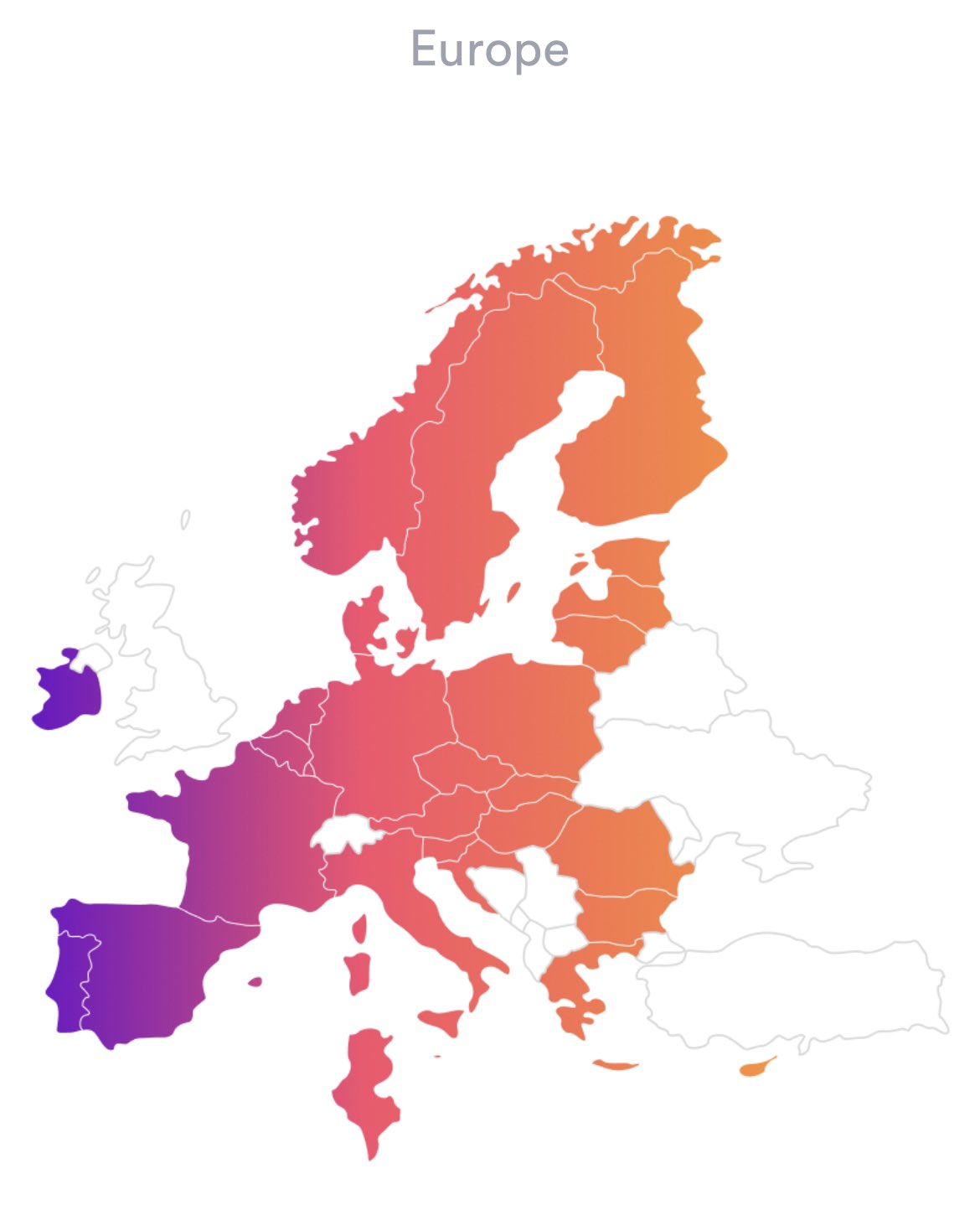 ---
Proton Loan
Finally, we got LOAN on CMC earlier today! Hopefully, we see some more exchange listings now.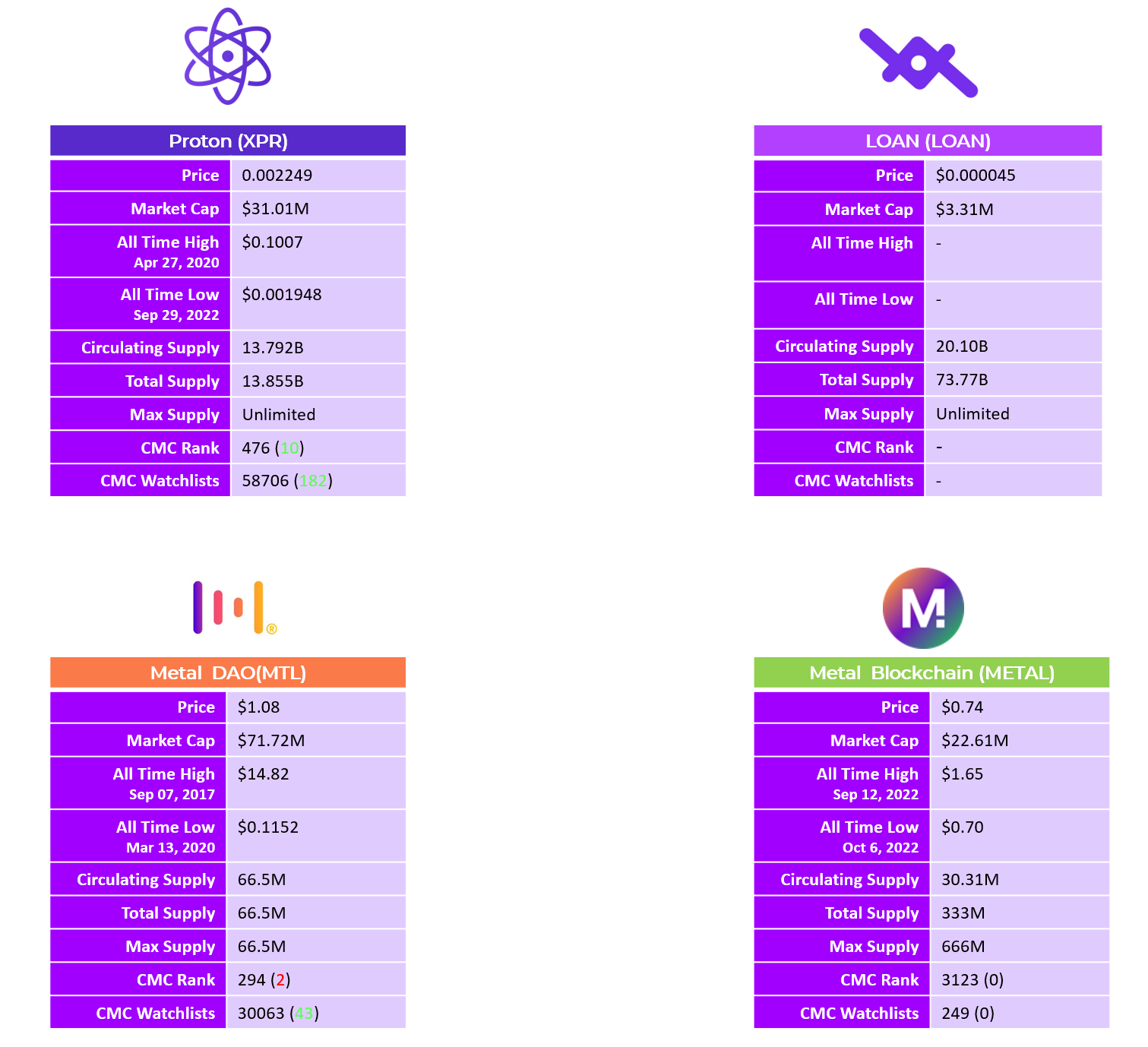 Proton and Metal data source: CoinMarketCap
Price change based on Sunday close price using latest data in range (UTC)
Loan data source: Protonscan (Alcor exchange + Protonswap)


In case you missed it, here is $XPR trending on Twitter 💪
---
Any comments and suggestions are more than welcome. You can find us on Twitter, Telegram as well as Reddit. Thank you for supporting ProtonUK.