Hello Protonians,
Welcome to Newsletter #45
Hope you are well and having a nice weekend. We bring you the lastest newsletter packed with news and good stuff, enjoy!
Thank you for your support!

Metal Blockchain
We start with some great news, Metal Blockchain is now officially live! That's excellent timing just before Money2020 where the new blockchain will be a focus for the team.
---
Money 2020 starts in less that a day we couldn't more excited than that! There is so much coming up from the Metallicus team that we need to take a few days off to catch up and follow up on all the content that will be streamed from Money2020. Now, if you don't follow the team on Twitter, there was a series of speaker announcements that will be broadcasted live from their Blockchain Beach (1737). They have arranged for 10 amazing guest speakers on the show that will be broadcasted live, you can find them by searching #WeAreMetallicus tag on Twitter or under @Metallicus Twitter feed.
Make sure you tune in to the live broadcast that starts in about 22 hrs
---
We don't know what the Blockchain beach will look like but Will said the community will definitely like it and shared some gear from the production company. Remember the NFT Expo verse? People were saying that Proton booth was something they have never seen before.
---
Marshall featured on Fortunte sharing his thoughts on the future of crypto:
---
Proton
We got another sneak peek of how the new PRoton DEX will look like and it's amazing!
---
There was some tension with the METAL farms in the past few days. You can read more from Marshall starting from the message below but essentially most people were selling their METAL farming rewards and the price tanked a lot to a point where it is not sustainable.
---
Here is a cool demo by the Storex team about their new e-commerce site that will be going live soon. It's a short demo but you can get the idea and it's so cool. You log in with your webauth.com wallet and then you can pay in a number of currencies. We are really looking forward to placing our first order with them. Well done Storex team and keep up the good work.
---
Also another pod cast by Fishtank, the company building a similar to LinkedIn website on Proton Chain had an hour long conversation with Marshall:
---
ProtonKiwi, another Proton Block Producer started a podcast that you can listen to on Spotify, discussing Proton inflation in their first episode:
---
Metal Pay
In case you missed, Metal (MTL) was renamed to Metal DAO few day ago. The description was also changed to reflect the new utility of the token:
Metal DAO (MTL) is a utility token that currently governs the stablecoin Metal Dollar (XMD), in addition to providing tiered trading discounts to MTL holders when using the Metal Pay cash & crypto app. Metal Pay customers who own 10,000+ MTL can enjoy 0% fees on all cryptocurrency purchases.

Metal DAO's future utility includes the ability to propose new stablecoins for the Metal Dollar basket, including their allocation ratios, and the option to vote in new stablecoin issuers such as community banks or fintechs.

Metal Pay was developed and launched by Metallicus in 2016.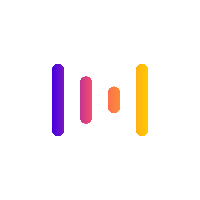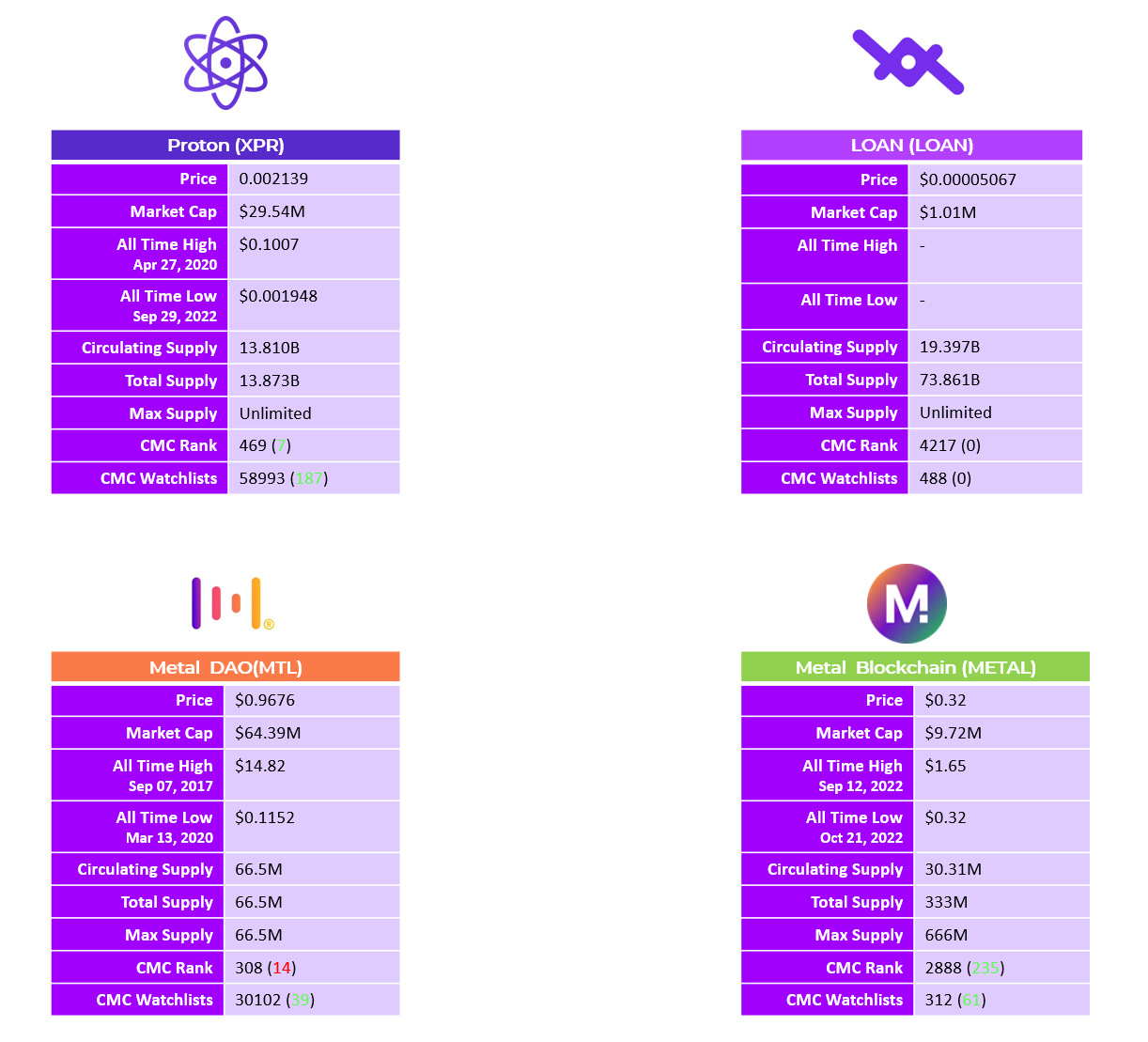 Price data source: CoinMarketCap


Here's an interesting tweet, abstraktsNFT posted a quote by Mark Cuban and tagged Marshall, Metallicus and ProtonXPR and Mark Cuban liked it but he wasn't even tagged in that tweet.
---
Any comments and suggestions are more than welcome. You can find us on Twitter, Telegram as well as Reddit. Thank you for supporting ProtonUK.