This page holds a list of Frequently Asked Questions. It's something so simple and yet there is no single place for finding all the answers. The list is constantly updated. Contact us if you can't find an answer to your question.
What is Metallicus?
Metallicus, founded on 1st April 2016 the company developed Metal Pay, a blockchain-based payment processing platform built on Ethereum. Metallicus is the parent company of Proton Blockchain, Metal Pay and Proton Loan. Read more about the company here:
What is Proton Blockchain?
Proton Blockchain is a public blockchain and smart contract platform created by Metallicus. The company behind Metal Pay and led by Marshall Hayner teamed up with Lynx (Fred Krueger) to create a new, fast, secure and scalable blockchain of the future. They want to make the experience of buying, using and converting crypto seamless using a new clean and easy-to-use wallet. A wallet to store all your crypto and your fiat and interact with all your favorite apps.
The Proton Chain is much more than a public blockchain, it's a whole ecosystem that has been slowly building up over the past year.
Read more on our blog here:

Also, refer to the Proton Blockchain home page:
Who is Marshall Hayner?
This is a name you will hear often and one not to forget. Marshall is the CEO and co-founder of Metal. He is also the co-founder and CEO of Proton. Before founding Metal, he also founded crypto companies, including QuickCoin and Block.io, and was the tenth employee on the Stellar launch team.
We can't go without mentioning another important figure from the team - Glenn Mariën. Glenn is a co-founder of Metal and CSO with over ten years of full-stack development experience. He created Dogecoin.info, the first online wallet for Dogecoin, which was later acquired by Block.io where Marshall worked on the acquisition.
What is Proton Blockchain's vision?
The short version is that Proton's goal is to make crypto more accessible for the everyday consumer through a clean and user-friendly interface but also avoid the high transaction fees and slow transaction settlement.
As Marshall once said, "The vision for Metal is to be a fully comprehensive suite of finance products that integrate cryptocurrencies and future technologies coming into this space."
What is the origin of the Proton Blockchain?
Proton was developed as a joint effort by two companies: Metal and Lynx. Both companies already developed successful products of their own, Metal built a compliant user-friendly platform for peer-to-peer payments while Lynx has developed an app-focused blockchain.
Part of the team departed since (Fred and Kory) but the team's vision and roadmap have not changed.
What are the fees for Proton Blockchain?
There are no transaction fees when sending to other on-chain users. Businesses and developers need to buy resources to use the chain.
When did the Proton Blockhain mainnet go live?
On April 29th 2020, Proton announced the successful launch of the Proton Mainnet. Proton Chain is a fork of EOSIO, thus it has 21 active block producers (validators) and a number of standby block producers ready to take over if one of the top 21 fails.
What is EOSIO?
EOSIO is a blockchain designed to facilitate the operation of a new kind of program called a decentralized application (dapp). Founded in 2017 by Dan Larimer and Brenden Blumer, Block.One is the private company that developed the EOSIO protocol. As the Chief Technology Officer for Block.one, Larimer is the lead architect behind the EOSIO software. He is also known for having created the delegated proof-of-stake (DPoS) consensus mechanism used in the operation of the EOSIO blockchain.
What is Delegated Proof of Stake?
To secure the blockchain, Proton uses a system called delegated proof-of-stake (DPoS). It uses a real-time voting and reputation system to decide who can create the next block on the blockchain. Each XPR token can be staked and it gives you four votes that can be used to support the development of the platform.
How many transactions per second can Proton Blockchain support?
Proton Blockchain operates at 4,000 transactions per second. It is designed to work with high-volume apps that write to a blockchain frequently. Tests on EOSIO testnet in 2020 managed to achieve 10k tps.
Also as Syed highlighted scaling is possible but not required in the short to medium timeframe:
Isn't 4000 transactions per second low? Solana can do 65000 tps?
This is a question that we often get in the telegram group. The answer is yes and no. The majority of transactions are voting "transactions" (which are part of Solana's consensus). Basically, Solana is artificially pumping their numbers.
To bring some numbers, here is an excerpt for 3 minutes period from https://solanabeach.io:
(total 371974 transactions):
Vote 311182 (84%)
Serum 37298
System 18219
SPL Token 4106
Memo  773
SPL 309
Swap 63
Stake 24
This means Solana shows 2000 TPS in their explorer, but 1680 TPS are consensus votes and not real transactions, only about 300 TPS are real transactions.
Projecting that to the maximum 65k would result in only 10k real TPS.
Also, your network starts to be congested if you are reaching around 50% of capacity which would be 5K real TPS for Solana.
What is Proton XPR?
XPR is the governance token of the Proton blockchain, a smart contract platform that allows you to vote for block producers when staking and earn a variable APR.
How was XPR initially distributed?
There was no ICO. Instead, XPR was airdropped to MTL and LNX holders back in March 2020 with a ratio of 1:1.
What is Proton XPR token economics?
Project's most important question and one that every user should be aware of.
Proton XPR has no technical hard cap or max supply, initially, there was a 10B cap but it was removed due to long stake payouts. The info on CMC and CG is correct and you can also check the supply on protonscan here.
The XPR token is a controlled supply token with small annual inflation. To keep the chain secure, inflation of 4% per year was introduced, awarded on a 1/365 ratio and paid daily. This reward is split as follows:
1% to block producers
1% to all short stakers
1% to the governing council
1% for farming rewards
The 4% inflation doesn't include current potential long-stake payouts. However, the price ratio of XPR/BTC caused additional inflation in the form of long-staking rewards. Check further below for what long staking was and how it's calculated. You can also monitor the current inflation on our XPR inflation tracker: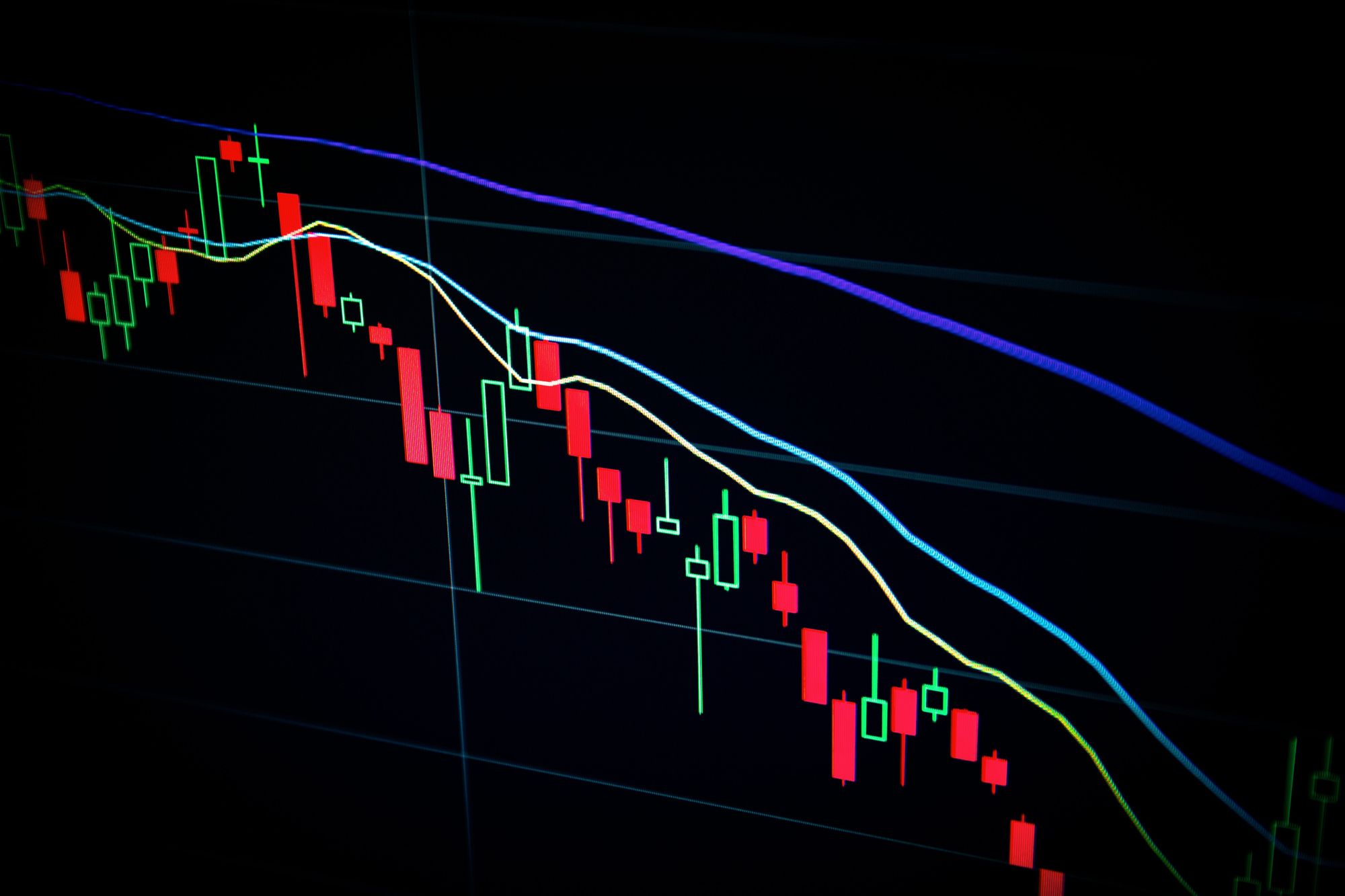 Deflationary mechanisms have been introduced too, to counter inflation:
Developers/businesses need to buy XPR to use resources on the blockchain. These resources bought in XPR will be burned.
Minting NFTs requires resources, paid in XPR. 10% of each minted NFT (in XPR) will be burned.
Additionally, fees from Proton Swap (0.1% from every transaction) are converted to XPR and burned.
The team also does occasional burns, there have been a few burns already with nearly 8M XPR burned.
Was there any XPR burn?
Yes, in July 2021 the team added a pathway for regular token burns to happen in the future. Funds sent to token.burn account will be destroyed and thus reducing the circulating supply of Proton in a way that is beneficial for all holders.
As of July 2022, there are about 26M XPR burned.
You can read more here:
Proud to say that ProtonUK is also committed to burning 5% of its quarterly rewards. The first one happened in December when we burned 56k XPR, transaction here.

Why Proton ticker is XPR?
A lot of people think that the choice of ticker was a marketing trick or on purpose to be similar to another top cryptocurrency. Well, neither and it has a meaning.
The ISO 4217 standard defines alpha codes and numeric codes for the representation of currencies and provides information about the relationships between individual currencies and their minor units. There are the national currencies you and I are used to USD, GBP, EUR, etc.
In addition to codes for most active national currencies, ISO 4217 provides codes for "supranational" or X currencies, procedural purposes, and several things which are "similar to" currencies. Codes for the precious metals gold (XAU), silver (XAG), palladium (XPD), and platinum (XPT) are formed by prefixing the element's chemical symbol with the letter "X". These "currency units" are denominated as one troy ounce of the specified metal as opposed to "USD 1" or "EUR 1".
PR stands for Proton, from the ancient Greek meaning "'first".
Why is there an unlocked wallet holding 99% of the coins?
Don't worry if you see this message "An unlocked wallet is holding 99.88% of the XPR/BNB LP" on poocoin or elsewhere. The 10B is only used as a float for the BSC bridge smart contract.
You can see the supply of the XPR/BNB pool here:
What is Proton Swap?
Proton Swap is a next-generation decentralized cryptocurrency exchange that facilitates automated trading between cryptocurrency tokens on the Proton blockchain. Proton provides users with free accounts and enough resources to use DeFi applications without paying gas fees. Proton transactions happen fast: in seconds, not minutes. The feeling of sending value to any user or app, anywhere in the world, instantly.
Proton Swap requires users to verify their identity to safeguard the integrity of the platform and reduce the risk of fraud, money laundering, terrorist financing, and the violation of sanctions, as set forth by regulators.
What are the fees for using Proton Swap?
Each trade has a 0.3% fee. By short-staking XPR, users receive reduced fees on Proton Swap:
100k XPR short staked gets a 33% discount.
1M XPR short staked gets a  66% discount.
10M XPR short staked gets a 100% discount.
What is Proton Wallet (v1)?
This deserves a whole article which you can read below. Please note that the article was written when Proton Wallet (wallet v1) was present but the majority of information still applies to webauth.com (wallet v2) today: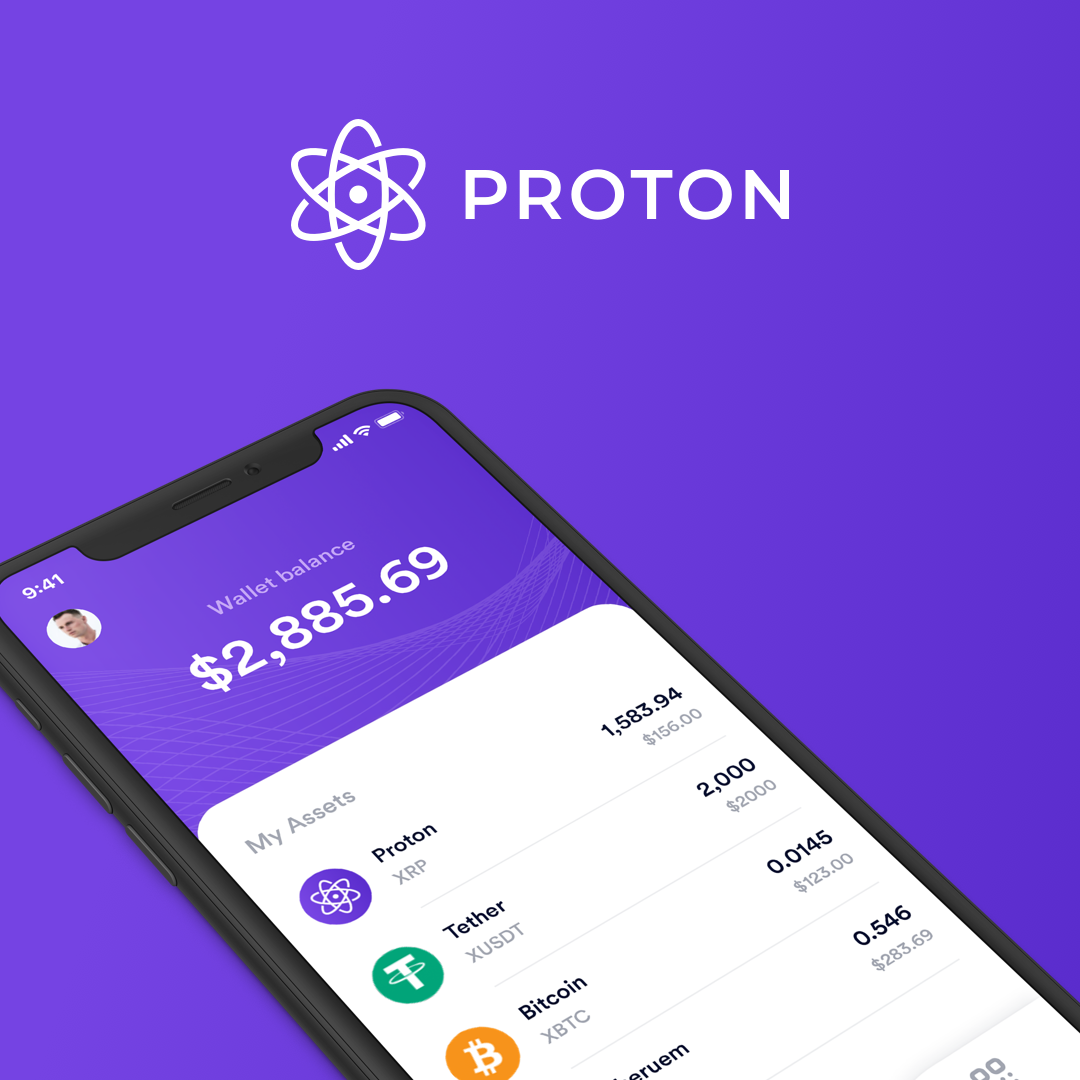 If you are using Proton Wallet you should migrate to webauth.com wallet as Proton Wallet does not receive updates anymore and may be removed from app stores, here's how:
Is Proton Wallet available worldwide?
Yes, except for OFAC countries that cannot use the wallet.
What is WebAuth.com (Proton Wallet 2.0)?
The new Proton Wallet 2.0 name is WebAuth.com, which is a new version of the wallet rebuilt from the ground up using the modern framework of React Native to enhance user experience. This will make the wallet look sleeker and polished so that it's more user-friendly and enjoyable to use.
Apart from the user interface the Proton Wallet 2.0 will allow both platforms (iOS and Android) to have a common code base and thus future updates will be released for both devices simultaneously. The other benefit is that the UI will be consistent regardless of the platform being used. At the moment the iOS UI and interface are very different to the one on Android.
The new Proton Wallet (2.0), which was rebranded to WebAuth.com is now available on iOS, iPadOS, MacOS (M1+ macs) and Android.
WebAuth.com is the new industry standard for device authentication, identity management, payment processing, and cryptocurrency transactions for Web 3.0, built on the Proton blockchain.
Other new features include:
Improved balance overview and staking.
Upgraded Proton Signing Request. One of the truly amazing features of Proton will be more reliable and faster than before.
New signup process so that you don't need a username and password anymore.
Support of multi-mainnet, allow native support for sending and receiving all Proton-supported tokens, on all supported mainnets, including memo-based transfers.
Support of multiple accounts. You will now be able to create a new account, import an existing account or switch between existing accounts without needing to log out of the wallet.
Automatic endpoint selection, users have no longer to change their endpoints.
View, Send, Receive, and Track NFTs in WebAuth Wallet.
What is a private key?
This again needs a whole post, please read this carefully: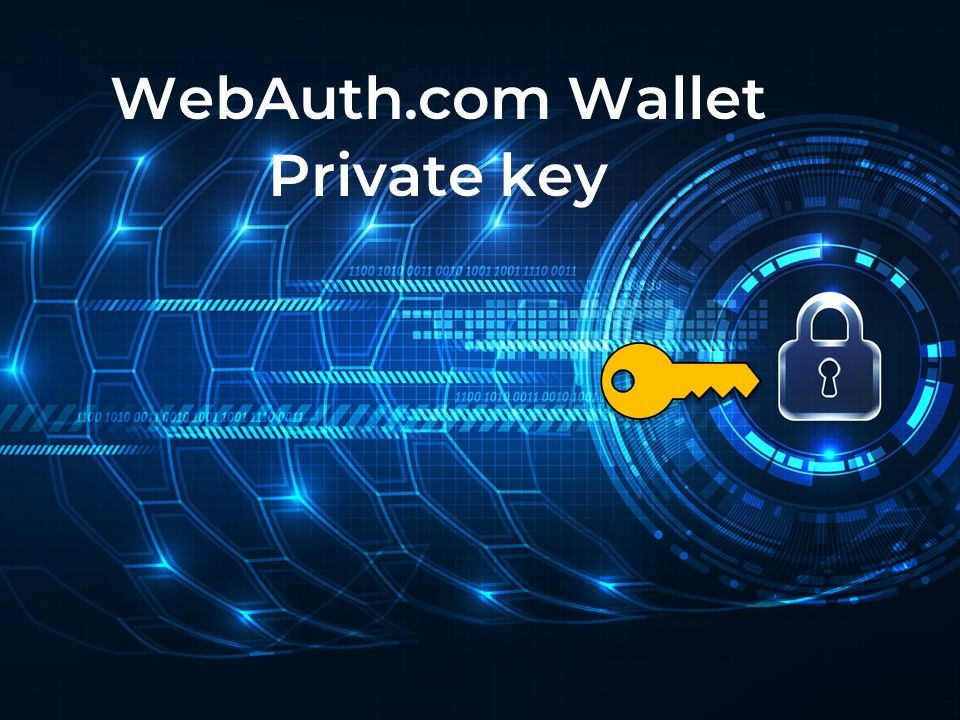 I imported my private key into webauth.com wallet and now it looks different, why?
Probably you noticed that once the private key is imported into the webauth.com wallet it looks different. The old key is a 51 characters string starting with 5 whereas the new one is 56 characters and starting with PVT. Worry not, this is the same key but in a different format.
How can I buy Proton XPR?
You can buy Proton XPR in several ways listed below:
Proton Swap: Connect your WebAuth.com Wallet and swap for other currencies available under Proton Swap, the next-generation decentralized cryptocurrency exchange.
Metal Pay: You can buy XPR with USD (for US and Europen Union residents)
Crypto.com DeFi wallet (ERC20)
Coinbase wallet (ERC20)
Gate.io: XPR mainnet - XPR/USDT
Bithumb Korea: XPR mainnet - XPR/KRW
Liquid mainnet: XPR/USDT
ZT Global mainnet: XPR/USDT
OKEx: XPR (ERC20) XPR/USDT
Bitrue: XPR (ERC20) XPR/USDT
Read more here on how to transfer XPR between WebAuth.com Wallet and other exchanges here: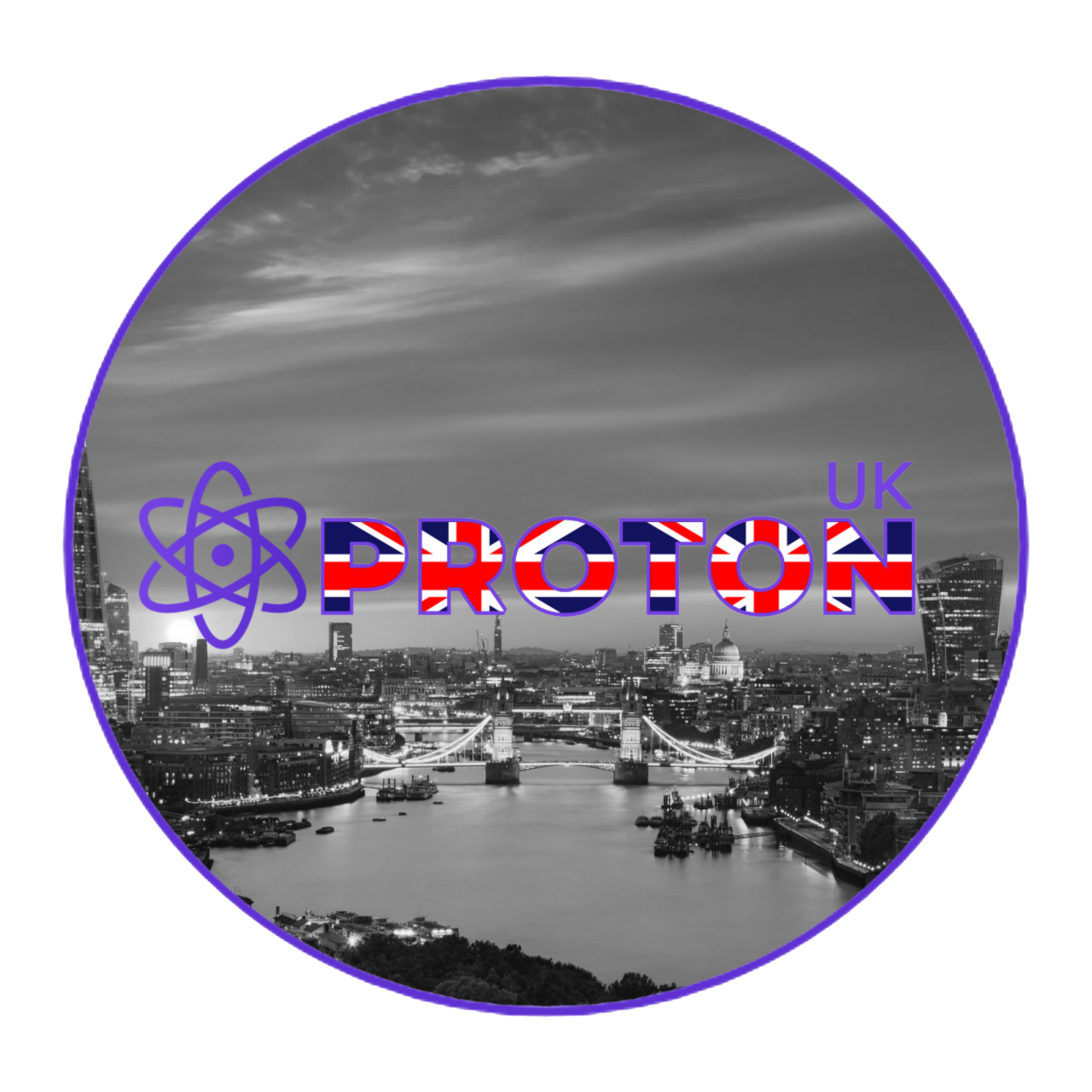 Is there a Proton referral program?
Yes, there is one that was developed by one of the block producers: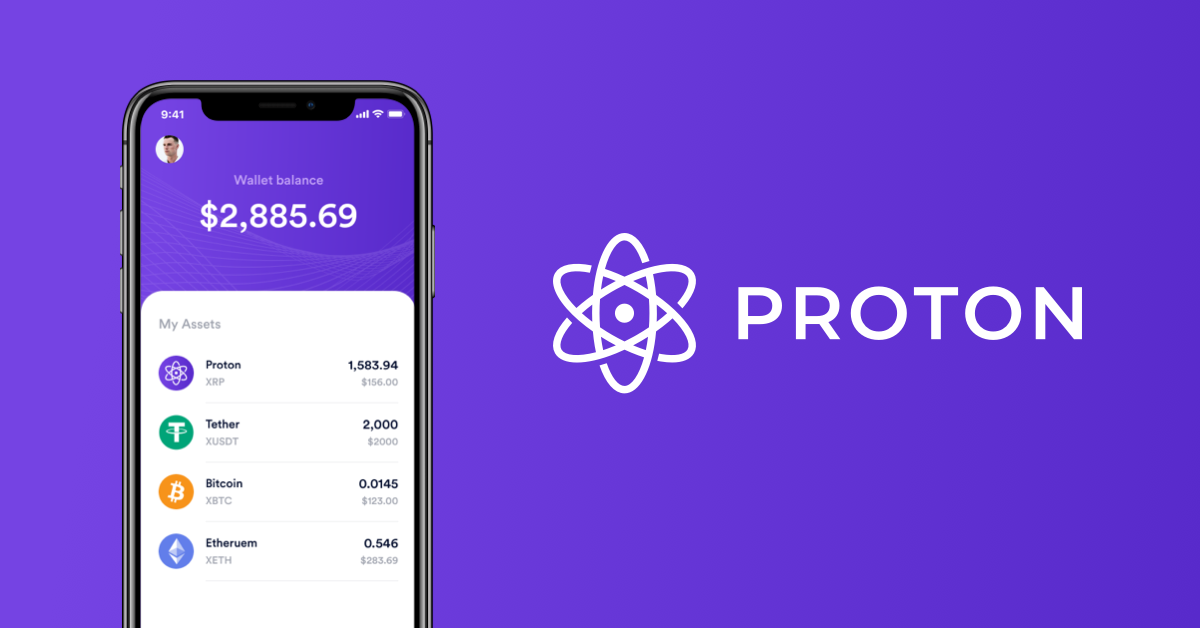 Can I earn XPR?
Yes, you can earn XPR in one of the following ways:
Short staking for variable APR of about 3.7% (as of July 2022).
Yield farming for variable APY on using multi-chain DEX Proton Swap.
What is staking?
Staking is a form of earning rewards for holding and "staking" Proton XPR. Look at this as a savings account where the bank pays you an annual interest because you keep your money in the bank.
How to short-stake and unstake Proton?
Staking Proton XPR is only available in WebAuth.com Wallet and you can start staking with as little as 1 XPR.
Once you stake you can collect rewards every 24hrs and stake again. This is not an automatic process and you need to do it manually. However, rewards accumulate and you can either collect every day or once a week or once a week. Claiming and re-staking daily could be beneficial if you have a bigger amount of XPR and increase your rewards due to compounding.

To do so, open your wallet, click on Proton, then Short Staked and select the amount of XPR you want to stake, vote for 4 block producers and you are done, as simple as that.
Should you wish to get your funds back in liquidity you need to unstake. This process takes 24hrs which is very generous given it's 14 or even 28 days with other chains. To unstake, all you need to do is adjust the slider back to zero.
What is farming?
Yield Farming allows you to provide liquidity on cryptocurrency pairs and receive interest in XPR as well as earn passive income on your crypto. No fees to add, nor remove, you can remove liquidity at any time.
However, be careful farming with the price as it is. Can lead to impermanent loss. That is, if XPR goes up, USDC increases as people are buying XPR from you. If it goes down, it decreases and your XPR goes up.
The first 100 million XPR for yield farming were provided by the company wallet. After that, a proposal was made to increase annual inflation from 3% to 4% so that farmers can continue receiving farming rewards.
Also, make sure you read these two guides:
What are APR and APY?
APR : Annual percentage rate; it's the annual rate of return on investment, without any compounding.
APY : Annual percentage yield; it's the rate of return earned on an investment, taking into account the effect of compounding interest.
Compound interest: it's the fact the interest accrued on your investment is (automatically/manually) added to your investment and starts accruing interest as well.
How to vote and what is Block Producer?
When you short-stake, you earn XPR based on variable APR, but you will also help select the block producers that keep Proton Chain secure!
Each staked token can vote for 4 block producers. The block producers with the highest votes will get the highest block rewards, and the top 21 BPs will be active in producing blocks on the Proton Blockchain. Picking up block producer does NOT affect your staking rewards.
Each of the 21 block producers will produce blocks for 6 seconds (12 blocks) before handing them off to the next producer in the production order.
What is Proton Governing Council?
The Proton Governing Council is an independent, term-limited governance entity. The role of the governing council is to pre-approve BPs and remove them in case of bad behaviour.
What is long staking and can I long stake now?
Long staking provided a way to gain exposure to an altcoin (XPR) while tracking the performance of Bitcoin. By leveraging a system of smart contracts, the performance of two assets can be monitored simultaneously, providing new ways to earn XPR. Due to hyperinflation, the feature was disabled back in July 2021 and it's not coming back. Existing long-stake contracts will be honoured but with the current price of XPR, there will be a very small amount of XPR payout (if they were to be appreciated today).
What is Metal Pay?
Founded in 2016 by Marshall Hayner and Glenn Marien, Metal Pay is a blockchain-based payment processing platform, which intends to introduce cryptocurrency to the mass-market level by combining participation incentives with a clean, user-friendly interface unseen in cryptocurrencies.
In 2022 Metal Pay became available in European Union:
What is Metal Pay Credit Card?
Shortly after the Metal Pay Europe announcement, the Proton team announced that the users will also get Metal Pay Credit Card and will receive crypto cashback on every purchase. As a starter, the credit card will only be available in the US and in the EU in the future. Read more about the card here:
What is Metal (MTL/XMT)?
Metal (MTL) is the native currency of Metal Pay. Designed to make cryptocurrency payments fast and easy, users pay zero fees when sending, receiving, buying, or selling MTL. Additionally, users pay substantially fewer fees when buying other cryptocurrencies if they also hold MTL, with 0% fees offered to anyone who holds 10,000 MTL. Metal has a proton-native version called XMT.
What is Metal Dollar?
XMD is a decentralized stablecoin that aggregates multiple stable cryptocurrencies on Proton and provides high-yield interest, 1 XMD = 1 USD plus interest. And XMT (MTL) is the governance token of the Metal dollar.
Essentially, XMD is a stablecoin similar to DAI, however, the difference is that it's comprised of other stablecoins in a basket (USDC, USDT, TUSD, PAX). What's cool about XMD is it allows the capability to seamlessly convert to any stablecoin in the basket. This means you can convert XMD to XUSDC, XUSDT, XPAX, etc. at a 1:1 ratio.
XMD will also derisk larger funds and holders from anyone reserve-backed stablecoin by holding many stablecoins in a basket that generates interest, it's a game-changer. And other stablecoins the XMD stable basket could support like DAI, UST, GUSD can be voted on with XMT on governance decisions and those votes, paid in XMT, will be burned, and removed from the supply.
What is First Blockchain Bank and Trust?
First Blockchain Bank is focused on crypto and fiat deposits, lending, custody, exchanging, trust services, and fintech banking as a service technology. It will offer cryptocurrency collateralized loans as well as traditional fiat loans, serving the public but also focusing on cryptocurrency companies and individuals who hold crypto.
The bank won't have physical branches, only virtual hence no dispensing cash, except through supported ATMs.
What is Proton Loan?
Proton Loan is a new decentralized lending market built on the Proton blockchain. Utilizing the cross-chain capabilities of Proton wrapped xTokens, Proton Loan makes it possible to deposit cryptocurrency into lending pools to earn interest, and to make collateralized loans from cryptocurrency pools for BTC, ETH, USDC, USDT, XPR and XMT, with zero gas fees on the Proton blockchain.
💡
LOAN was airdropped to MTL and XPR holders on 15th June.
There will be 5 tokens users can deposit (lend) and borrow:
Proton Loan is planned to have community-driven governance of the platform. Governance will be deployed in time as the platform grows. Loan stakers will be able to make proposals and vote on decisions relating to how the protocol is being developed and run. Thus stakers will be incentivized to collectively steer the platform/protocol into the future with good governance and have a stake in deciding what sort of collateral the platform should support or what the interest rates should be.
You'll be able to earn LOAN by providing liquidity on the Loan platform and the farm on Proton Swap.
Read Proton Loan documentation here:
What is LOAN inflation?
The initial plan for rewards is:
200M LOAN rewards per token (100M depositors, 100M borrowers)
1B LOAN per year for farming on LOAN/XPR pair on Proton Swap
Can get notifications on my Proton Loan health?
There is no automatic notification of your loan health but we, ProtonUK developed a monitoring service that you can subscribe to receive instant Telegram notification should your loan health falls below a certain threshold. Read more here:
Also, subscribe to the notifications by starting a chat with our telegram bot:
What is SoftAtom?
In early 2021, the executive chairman at the time, Fred Krueger created SoftAtom, an investment fund for developers building on the Proton blockchain. Its mission is to rapidly expand the Proton ecosystem and serve as an investment vehicle for talented creators, developers, start-ups, and corporations that are ready to build on Proton. Sadly we did not see any development or support by SoftAtom and they unregistered their block producer in early 2022.
What is Verified Identity?
Proton Chain is a fork of EOSIO with a built on-chain identity on top. This identity layer is a distributed system of Know your Customer (KYC) validators and Money Service Businesses (MSBs) that can validate, for free, any user's identity — thereby giving them a blue checkmark of a trusted user, similar to how you see them on Twitter. Once a merchant has been validated, that user can request fiat funds from any user. This will show up on any application that supports the Proton @name protocol. This could be Metal Pay, but it could also be Venmo or AliPay if they support the open Proton protocol.
Beginning July 30, 2022, the Proton Bridge will only be accessible to users who have verified their identity:
This means that if you want to deposit or withdraw cross-chain or deposit fiat you need to be verified. Users will still be able to make on-chain transactions of wrapped coins as well as XPR withdrawals to exchanges on mainnet, like KuCoin and gate.io
Were there any AMAs?
There were four AMAs so far, find links below in chronological order:
Greetings /r/CryptoCurrencies, this is Marshall from the Metal Pay & Proton Chain. AMA!
Greetings r/AltStreetBets, this is Marshall from the Metal Pay & Proton Chain. Ask Me Anything!
r/ProtonChain, AMA is now LIVE! Ask Marshall Anything.
KuCoin AMA With Proton — The Payment Blockchain
Hey r/cryptocurrency, we are Metal, a company dedicated to reimagining how the world uses money - in all of its forms. Ask Us Anything about Proton, Metal Pay, WebAuth, NFTs, banking, DeFi, DAOs, and more!
Is there a desktop available?
No, there is no desktop wallet. The team believes users keys should reside on their mobile device or on a hardware wallet where they are most secure. WebAuth.com Wallet is using device secure chips to store private keys, with iOS devices, the Secure Enclave chip is used and in Android the TrustZone chip.
However, you can install Anchor Wallet (Windows or Linux) that supports Proton Chain. You need to import your WebAuth.com Wallet private key to Anchor wallet and interact with Proton Chain from your desktop PC.
Blog post on how to do that is in progress and will be posted soon.
What hardware wallets are supported?
Currently, only Ledger is supported and we wrote the ultimate use guide for it: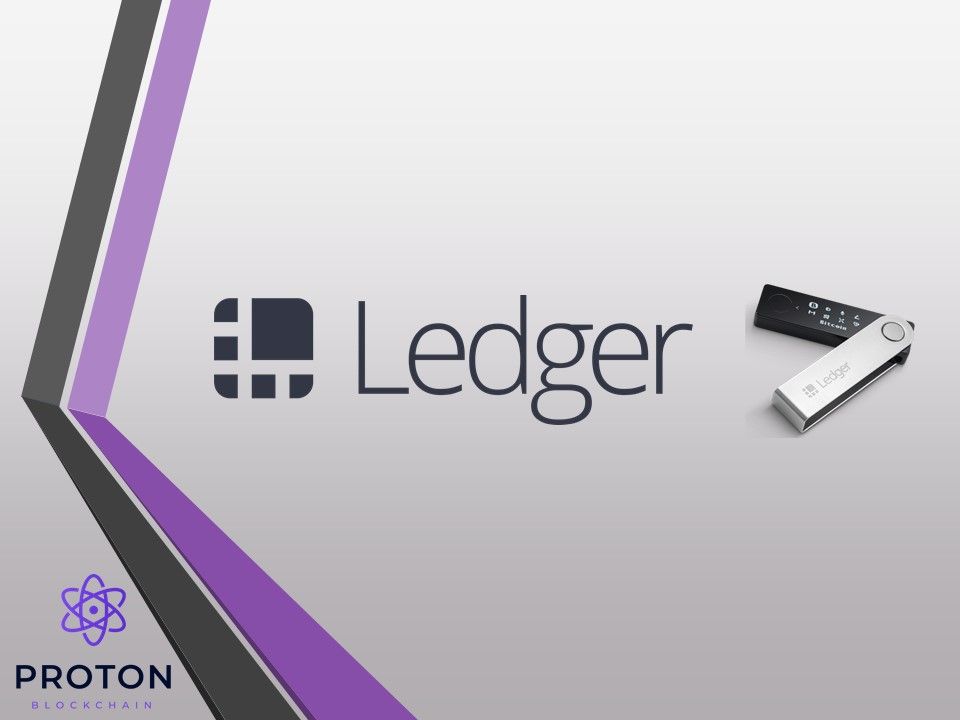 Can someone bring down Proton Chain?
Another question that often comes up is whether something similar to what happened to Solana can happen on Proton Chain i.e. bringing down the whole network either by sending a huge amount of requests of flooding the block producers.
No one can flood the EOSIO networks to an extent capable of denying other users the ability to transact at their entitled rates. Someone with 1% of the tokens is always able to consume 1% of the available bandwidth, even under congested situations. Under less than congested systems, they are prevented from consuming more than 50% of the available capacity.
If you are wondering whether Proton can experience the same difficulties as SOL the answer is NO. You cannot flood EOSIO chain to the same extent. The chain has limits in terms of NET and CPU, when a limit is hit user can't broadcast TX anymore hence there is no queuing.
That is if you DDoS dapps. If you decide to DDoS the network you need to flood all 21 active BPs and they are pretty heavy + deployed in tier 3 DC where there are anti-DDoS mechanisms and enterprise firewalls. Also, the BPs usually are not exposed directly to the Internet but sit behind a relay node. Even if you succeed there are more than 20 standby block producers ready to take over.
How can I extract my transactions from Proton transactions for tax purposes for example?
Fortunately, there is a quick and easy way to do that, head over to protontax.com put your proton account name and download all your history. At this moment there is NO direct integration with tax reporting tools but you can use Koinly and import your Proton transactions by using cointracking or cointracker formats at the bottom. The files are in CSV format so you can easily put this in a pivot table and run your reports.
Earlier in 2022 the team announced a new partnership with the tax software Taxbit and will allow Metal/Proton users to use it for free:
Can I monitor real-time and historical data on system performance?
Yes, head over to the Proton Chain status page where you can find any current and past issues.
Can I get notifications for significant transactions on Proton Chain?
Yes, we monitor Proton Chain in real-time for interesting and significant events and publish them over Telegram as they happen, read more here:
Here are the types of events that we monitor:
⚛ Mainnet: XPR and wrapped coin transfers on mainnet.
⛓ Cross-chain: cross-chain transfers of XPR and other coins.
🔄 Swap: swapping of XPR, XMT, LOAN and all wrapped coins.
🥩 Staking: staking and unstaking of XPR and LOAN (including duration).
🥩 Long staking: payouts including rewards (over 250k XPR).
💰 Loan markets: lending, borrowing and liquidations.
💱Liquidity: funds added and removed from liquidity.
📈 Inflation: change in inflation (reaching a whole number).
🔥 Burn: XPR burns (for amounts bigger than 100k XPR).
🚨 Scam: Proton and KuCoin scam accounts activit
Subscribe to the Telegram channel here:
I bought ERC20/BSC versions of XPR, how can I swap to mainnet?
You need to create a WebAuth.com Wallet first. Then grab a BEP20 deposit address and send XPR there. Currently, you can't do that in the wallet and you need to use the bridge here:
Where can I find some Proton Chain demos?
Six demos are running on Proton Chain now that you can try but also they are open source to showcase what's possible to build on Proton Chain: