Hello Protonians,
Welcome to Newsletter #37
This definitely was the Metal Chain week. The new METAL blockchain was announced last week and we saw a series of announcements from the Metallicus team and we are over the moon!
Thank you for your support and have a great week!

Metal Blockchain
This is just to echo what we've been saying and the number one reason we love and support Proton - the vision and boldness of the team. It's amazing that Marshall and Glenn found the company six years ago and brought to life the ideas that they had back then.
And because this wasn't enough, the Metallicus team introduced Advisory Board:
The Advisory Board provides invaluable expertise as we advance to build the most customer centric digital asset banking network supporting retail and corporate clients and enable cryptocurrencies to meld seamlessly with traditional finance in as secure, regulated environment.

---
We also have to give credit to Will and his team for their hard work. The Metallicus brand, the cool NFT Expo booth, the Metal Blockchain, and different blogs and announcements are all coming from them and we just wanted to say thank you and keep up the good work!
---
Proton
The Proton team visited NFT Expoverse last week where Marshall was a keynote speaker talking about NFTs and Metaverse. A community member was so kind as to record his talk and share it with the community on youtube. One could not notice the natural talent Marshall has to speak in front of the crowd:
---
Now, if you haven't read this Twitter thread by Proton Ogun you should do it now! It's a fantastic collection of interviews with Marshall over the years and again, we admire his vision and consistency over the years:
---
It seems that no one forgot to claim their long stakes nor lost access. There are no more XPR under long staking contract now. We are also seeing inflation coming back to lower levels as it's meant to be. The inflation risen with 0.10% only since this time last week: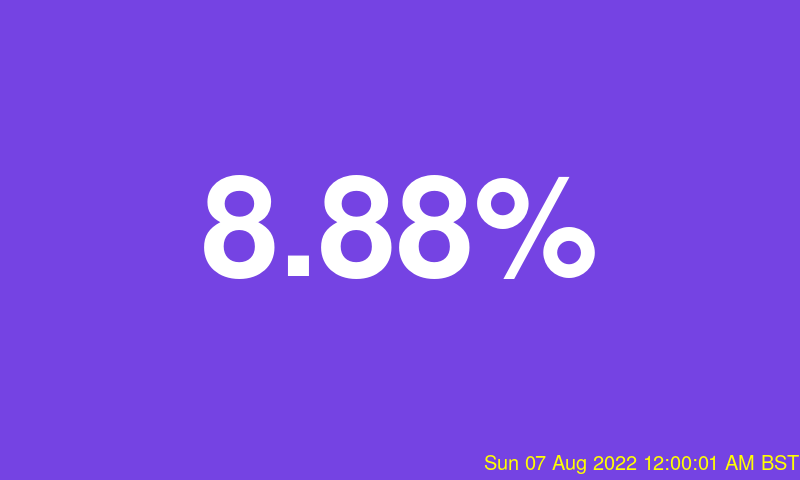 ---
Metal Pay
We understand that MTL/XMT has been repurposed to Metal DAO to become the governance token of the XMD (Metal Dollar) and XME (Metal Euro). Holders of MTL will vote on stablecoins that can enter the basket, those stablecoin allocations are also voted on. Burns would occur with proposals for the stable wrapped coins. It is also planned that holding MTL will eliminate fees within the basket similar to Metal Pay but fully decentralized in that respect.
---
Proton UK
Earlier this week we passed 1.5B votes on Proton Chain and just wanted to say a HUGE thank you for the support and trust you have put in us.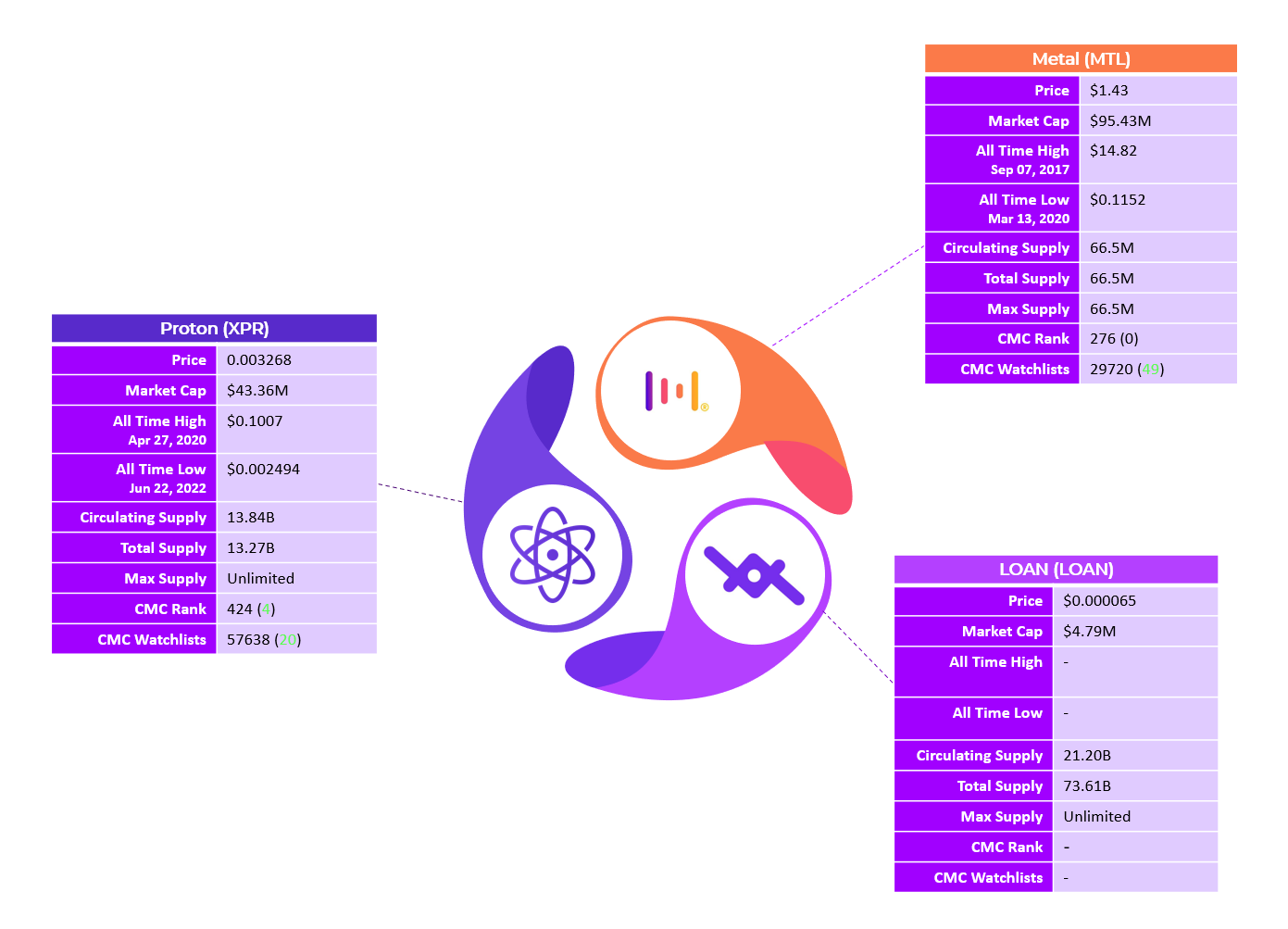 Proton and Metal data source: CoinMarketCap
Price change based on Sunday close price using latest data in range (UTC)
Loan data source: Protonscan (Alcor exchange + Protonswap)
Proton circulating supply is bigger than the total supply as the API accounts for what's circulating on Ethereum.


As always, some wise words from Proton's biggest supporter, Bruce Stewart (bitcoinwalking):
---
Any comments and suggestions are more than welcome. You can find us on Twitter, Telegram as well as Reddit. Thank you for supporting ProtonUK.