Hello Protonians,
Welcome to Newsletter #36
What a week! We are in the middle of the holiday season but the Proton are full steam ahead with a series of announcements and taking part in another conference. Similarly, we are delivering another newsletter with a slight delay but have no plans of skipping a single issue. There are 16 more weeks and we will celebrate the newsletter's first birthday!
Thank you for your support and have a great week!

Metal Blockchain
We are adding a new section to the newsletter!
Following the announcement of Metal Dollar last week the Proton team made a BIGGER announcement today - Metal Blockchain. A new layer zero blockchain that will allow deployment of other blockchains i.e. chain of chains, similar to Avalanche:
Here is a link to the Metal Blockchain whitepaper
Surely there will be a lot of information about the new blockchain coming out but here is what the ecosystem will look like: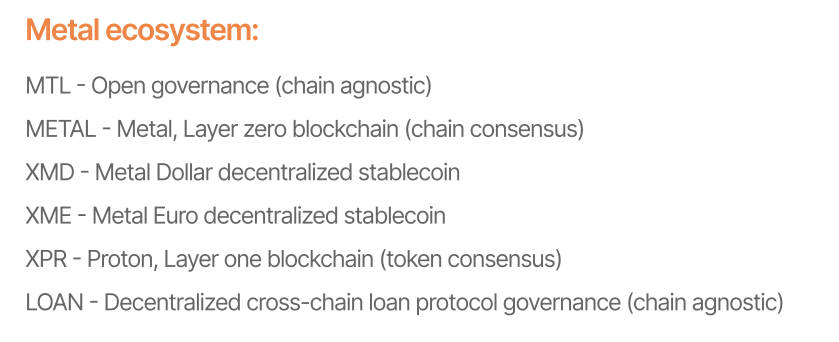 ---
Proton
The mandatory KYC for cross-chain transfers should be in place now! After today you will need to be verified if you use Proton Bridge to do cross-chain transfers. You will still be able to do on-chain transfers as well as transfers to exchanges in mainnet, like KuCoin and gate.io:
---
It's official, long staking is now completely gone. The last contract appreciated earlier this week and there are still 2M XPR left under longstaking contract. These are either forgotten claims or accounts with lost access. Either way, 3M XPR won't have much of an impact on the supply. The inflation as of today is 8.78% and with five more months remaining of this year it's likely that we see the inflation reaching 10%: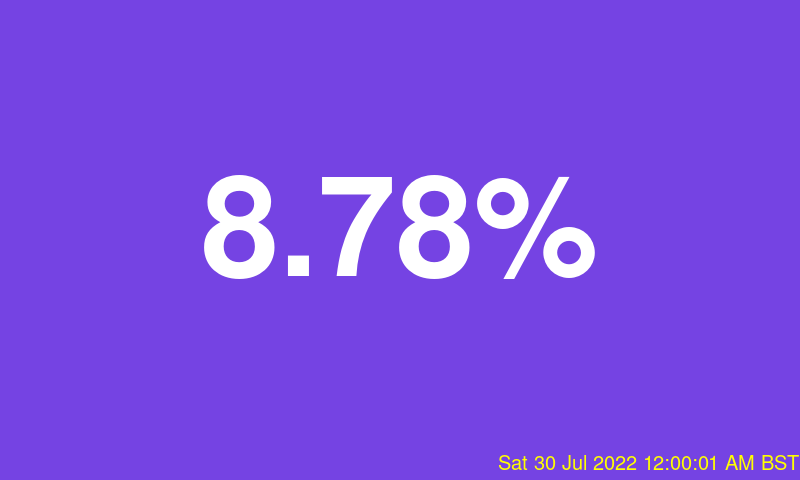 ---
The Proton team is at the NFT Expoverse in Los Angeles this week with Marshall speaking today. He was in the telegram chat answering question before bedtime and here is him now speaking at the stake, what a legend!
Irina was also on stage earlier today in the panel of speakers discussing the "Wild West" of Crypto:
---
And if that's not enough how about a tweet from the conference organized about how cool the Proton booth is?
---
They even made a short Metaverse video about the Proton ecosystem - Proton National Park:
---
The Cryptopulse podcast that we mentioned last week where Marshall was interviewed was released earlier today and as always is amazing. Tune in now!
---
Metal Pay
The good news for Metal continues this week with another listing - HuobiGlobal:
---
To align with the rest of the domains the Proton team have now moved the help centre as well, in case you have some bookmarks or you need to read the guides:

---
We often see Marshall on social media but not so much Irina (Proton CFO). Here are her 5 pieces of advice for anyone working in the blockchain industry!
And here is the whole interview if you want to read more:
---
Proton Loan
Great news for Proton Loan getting listed on a top 20 exchange. Starting last week you can trade LOAN/USDT on MEXC Global exchange over Proton mainnet: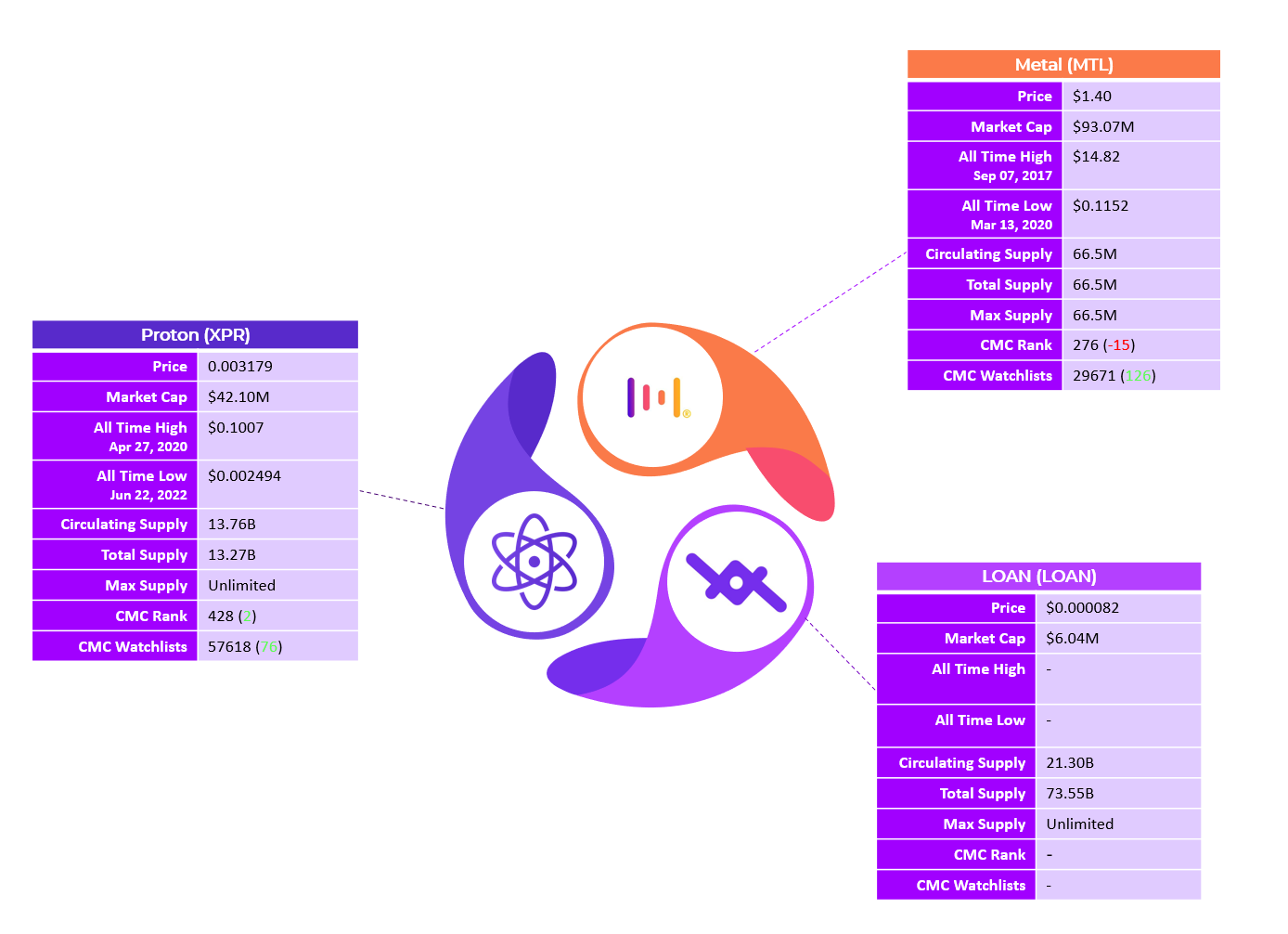 Proton and Metal data source: CoinMarketCap
Price change based on Sunday close price using latest data in range (UTC)
Loan data source: Protonscan (Alcor exchange + Protonswap)
Proton circulating supply is bigger than the total supply as the API accounts for what's circulating on Ethereum.


Just a confirmation of the Proton team vision and that Proton is here to stay!
---
Any comments and suggestions are more than welcome. You can find us on Twitter, Telegram as well as Reddit. Thank you for supporting ProtonUK.