Hello Protonians,
Welcome to Newsletter #29
It's Metal Pay week as the app will be officially launched in Europe. That's another massive milestone for the Proton team and one step closer to providing European users with a complete ecosystem where they can receive their wage in Metal Pay and get exposure to crypto or move USDC/XPR to their private Webauth.com wallet. Amazing!
June is also a special month for us as it's our birthday 🥳
Thank you for your support and have a great week!

Proton
Following the successful BetterNFTs campaign in May, the team announced yesterday BetterBlockchain and it aims to highlight different projects that are building on Proton:
---
Metal Pay
The wait is over! Following the pre-launch party on Monday, Metal Pay is now officially launched in Europe! Congrationalation to the whole team and community, that's a big milestone as it will bring massive exposure to Metal Pay. Hopefully, it's not too long before we get it to the UK too.
---
During this bear market, some crypto companies are making their redundant but the Proton team is hiring new employees for key roles, which is a great signal. Here's yet another hire announced last week:
---
Metal now listed on Austria's largest Cryptoplattform, Bitpanda:
---
ProtonUK
Happy Birthday to us! ProtonUK turns 1 this month. Started as a fan account, we became a block producer and have been adding new services since then. The best is yet to come.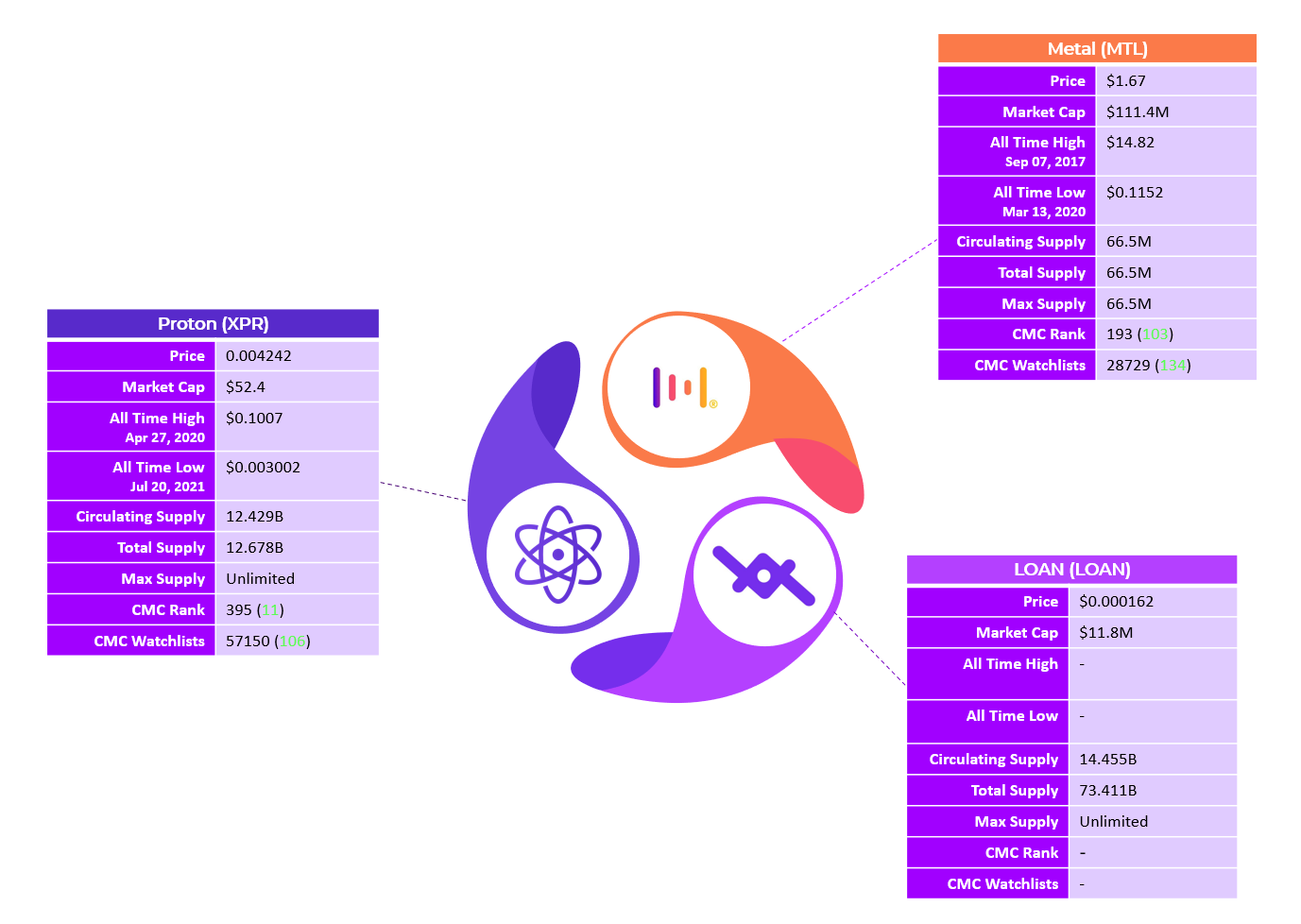 Proton and Metal data source: CoinMarketCap
Price change based on Sunday close price using latest data in range (UTC)
Loan data source: Protonscan (Alcor exchange + Protonswap)


We loved this picture the moment we saw it on Twitter. Well done Proton team and keep up the good work:
---
Any comments and suggestions are more than welcome. You can find us on Twitter, Telegram as well as Reddit. Thank you for supporting ProtonUK.