Hello Protonians,
Welcome to Newsletter #22
With the release of Global KYC and fiat on-ramp, the current roadmap is complete. We expect to see the announcement of a new roadmap, perhaps the team will touch upon that on the upcoming Twitter space this week. We hear about Metal Pay Europe since the middle of the last year,  and now the time may have come to see it coming to life.
Thank you for reading another issue of the ProtonUK Newsletter!

Proton
Mark the date 20th April as you wouldn't want to miss the team discussing the achievements of this year and what's coming for the rest of the year. Episode 3 of Web3 Starts Here will feature some of the core Proton team and we couldn't more excited:
---
Remember that cool chat Marshall had with the YWhales? Well here's another one, just as cool as the other one:
---
Metal Pay
More exciting news for Metal Pay this week as the team hints at the release of Metal Pay Europe:
Aso, Irina sharing Metal Pay's first Europe transaction:
---
Bitcoin22 conference may have finished by Metal Pay hasn't, says one of the Metal Pay tweets with a picture of the Hotline Bitcoin incentive:
---
ProtonUK
We created a fund (@protonuk.xpr) where we deposited part of our block producer rewards, plus short staking rewards but also topped up the fund further. The fund will be used for development or marketing purposes:
ProtonUK now provides Hyperion History (v2 API) for Proton Chain: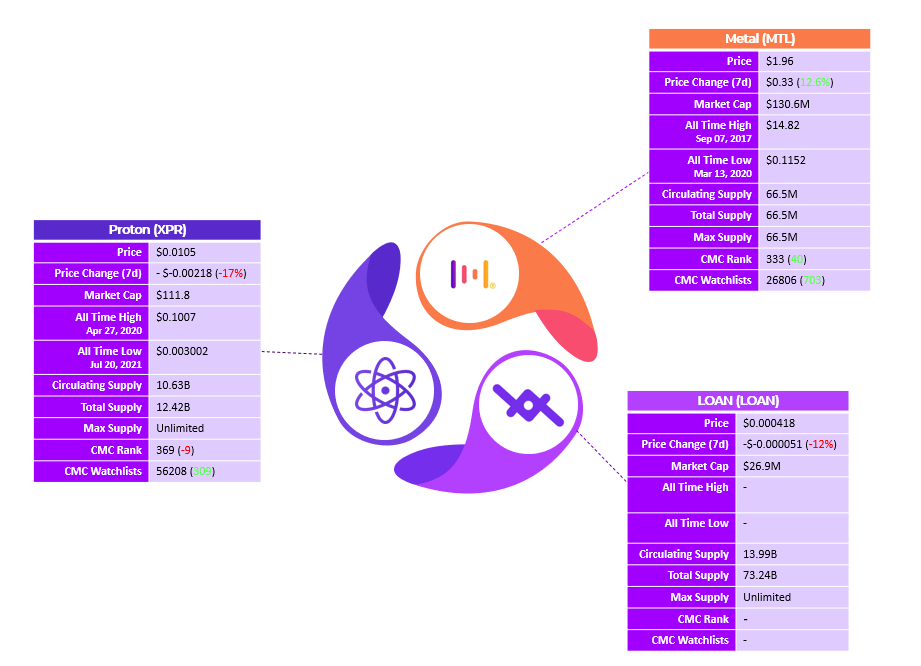 Proton and Metal data source: CoinMarketCap
Price change based on Thursday close price using latest data in range (UTC)
Loan data source: Protonscan (Alcor exchange + Protonswap)


And for another week Tweet of the week goes to Marshall for praising the community:
---
Any comments and suggestions are more than welcome. You can find us on Twitter, Telegram as well as Reddit. Thank you for supporting ProtonUK.