Hello Protonians,
Welcome to Newsletter #23
Apologies for the late arrival of this week's newsletter. In recent weeks, a lot of news and updates from the Proton team arrived late on Friday, mostly US time. Since we are based in the UK, we have to wait till the evening to include as much information as possible. For this reason, starting with this issue, the newsletter will be published every Monday so that a summary of the whole past week is included in the newsletter and you can read it with your morning coffee.
Thank you for reading another issue of the ProtonUK Newsletter!

Proton
The update by the Proton team on Twitter spaces last week was AWESOME! Make sure you listen to the podcast if you missed it:
And if you can't or don't want to listen to the recording (which you definitely should), here's a recap from the team:
---
As promised, with the podcast came the long-awaited update of the roadmap. One immediately notices the lack of any timelines but this was expected as the team mentioned this a few times already. We won't be going through each individual item here, you can find them below but wanted to highlight how consistent the team this. It's great to be part of the journey and see ideas coming to life. We couldn't be more excited, keep up the good work Proton team!
---
You can now use Proton XPR at shopping.io and shop at your favourite retailers. You will need to have XPR (BEP20) in your metamask wallet to make the payment:
---
Good news for developers too! Proton now supports TypeScript with a new CLI:
Check out the new and improved documentation site:
---
Metal Pay
More and more hints on Metal Pay Europe as we are expecting it to be released any time now. This was confirmed by the team on the podcast last week and a few other hints by the team:
as well as Marlon sharing his experience with Metal Pay Europe:
We know Belgium is going to be the first one to go live but we expect many other counties to follow quickly. Sadly, there are no estimates on Metal Pay UK but Metal registered a company last year in the UK. Also, Railsbank (Metal's partner in the EU) is a UK company and has a UK presence, so we hope to see the UK in the not so distant future.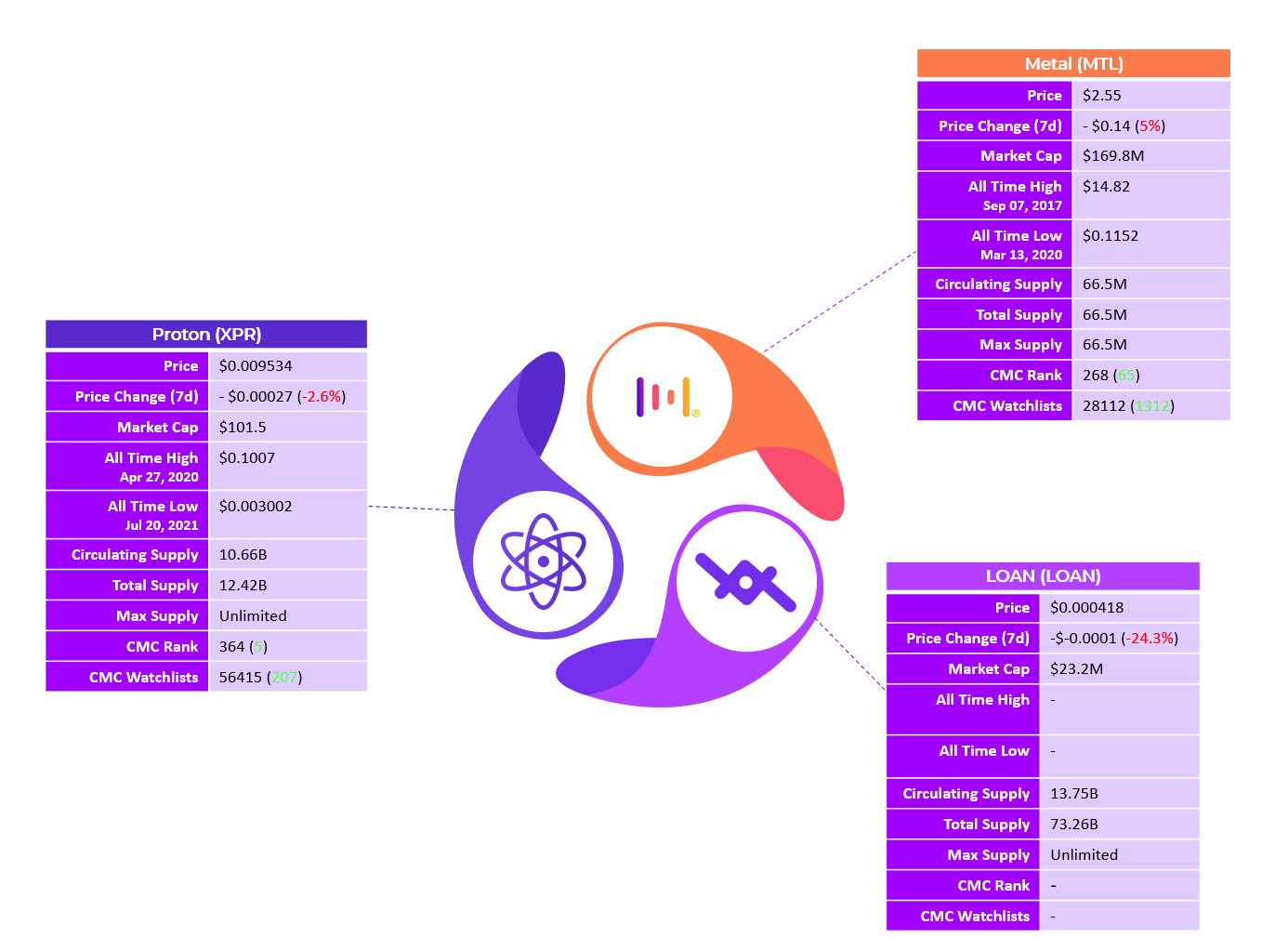 Proton and Metal data source: CoinMarketCap
Price change based on Sunday close price using latest data in range (UTC)
Loan data source: Protonscan (Alcor exchange + Protonswap)


This week's Tweet of the week goes to Irina for her lovely Proton birthday cake. Happy Birthday, Irina! 🥳
---
Any comments and suggestions are more than welcome. You can find us on Twitter, Telegram as well as Reddit. Thank you for supporting ProtonUK.