Hello Protonians,
Welcome to Newsletter #20
What a week for the Proton community. This week we saw the release of the long-awaited Global KYC and also another XPR burn. We did not get fiat on-ramp yet but the team dropped multiple hints that its release is imminent and we anticipate this could happen any time now.
Thank you for reading and enjoy the weekend!

Proton
Over the past week, the Proton team and Irina (CFO of Proton) dropped a few hints about the release of fiat. It was this cheeky first tweet, where Irina was in an old classic fiat car:
And then she posted one more, FIAT written with the Proton icon (this may not read well in the email thus click on the tweet to see it on Twitter):
And another cheeky where Proton and fiat meet each other i.e. Proton bring fiat to users:
and then she finally posted this tweet where we can see her profile verified by Proton KYC:
Finally, on Friday, Marshall announced the release of Proton Global KYC:
We did not get fiat yet but the release of Global KYC is a massive milestone, something that has been on the roadmap for one year. The team hinted many times that users may be required to pass KYC to user dapps like LOAN and fiat on-ramp in the future. That's no surprise given the legislation in many countries requires people depositing or withdrawing money in any financial institution must be verified as well as people borrowing money.
---
Similar to previous quarters the team did another burn of about 4.4M XPR bringing the amount of total burned XPR to 17.1M:
You may think that's not a lot but as we tweeted earlier, it is to show that Proton can be deflationary, we just need mass adoption:
---
If you still have doubts about how significant the appointment of APCO is, please have a look at their case studies and some of the names there:
---
Also, another significant announcement this week by Proton Mint was that they are now working on the first launchpad for proton coins! It's amazing to see Proton Mint growing to become the biggest NFT marketplace and now expanding their portfolio:
---
With the focus on KYC and FIAT, there isn't much to report on Metal Pay (check tweet of the week below) and LOAN. Proton Loan TVL increased by $7M since last week and it's now $28.7M this week.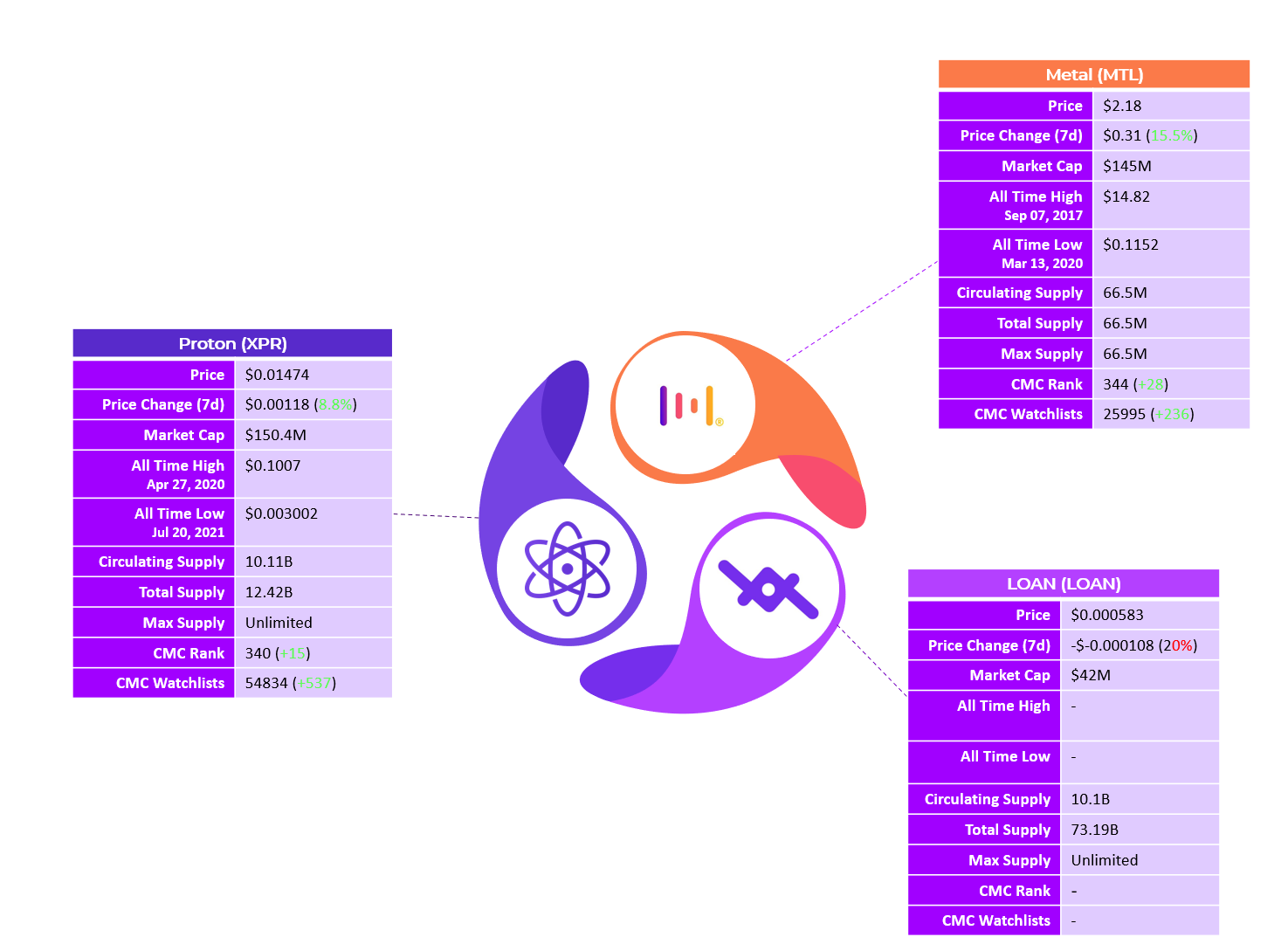 Proton and Metal data source: CoinMarketCap
Price change based on Thursday close price using latest data in range (UTC)
Loan data source: Protonscan (Alcor exchange + Protonswap)


This week's Tweet of the week goes to Marshall and his hint on Metal Pay Europe. The screenshot clearly shows his balance in Euro and the emojis of soon and Europe in the tweet text:
---
Any comments and suggestions are more than welcome. You can find us on Twitter, Telegram as well as Reddit. Thank you for supporting ProtonUK.