Hello Protonians,
Welcome to Newsletter #19.
Here we are into another week full of exciting new stuff. The next newsletter will be published on the 1st of April, that is after the end of Q1 2022. We hope to have more exciting news to share with you - hopefully, we get fiat on-ramp and KYC in the coming week, fingers crossed.
Thank you for reading and have a lovely weekend!

Proton
Big news today with the announcement of two milestones - Proton appointed PR agency and Digital Media Agency. Read the marketing update by Will, it says so much about the company and their vision and we couldn't be more excited. Keep up the good work Will:
And a few hours ago Proton announced a partnership with APCO Worldwide:
---
Earlier this week Proton team ran their second episode of #Web3StartHere where Marshall and Chris Maurice (Founder of Yellowcard) had a casual chat with Will hosting the event. Make sure you listen to the recording. It gives a different perspective of the use of cryptocurrencies in people's everyday life in Africa:
---
Also this week Marshall was interviewed by YWhales. It's always so inspiring to listen to him.
---
Marshall and Syed came to telegram groups this week and shared again what their mission and goals are. How could you not love Proton? We are so proud to be supporting them in this journey.
---
Just look at the numbers of these stable coin swaps on Protonswap, how cool is this? Protonswap gets better and better, hopefully, we get more liquidity for some of the other coins like EOS, BNB and ADA:
---
For a second week, we don't have much to share about Metal Pay or Proton Loan. Proton Loan TVL continue to increase and it's up to $21.7M this week.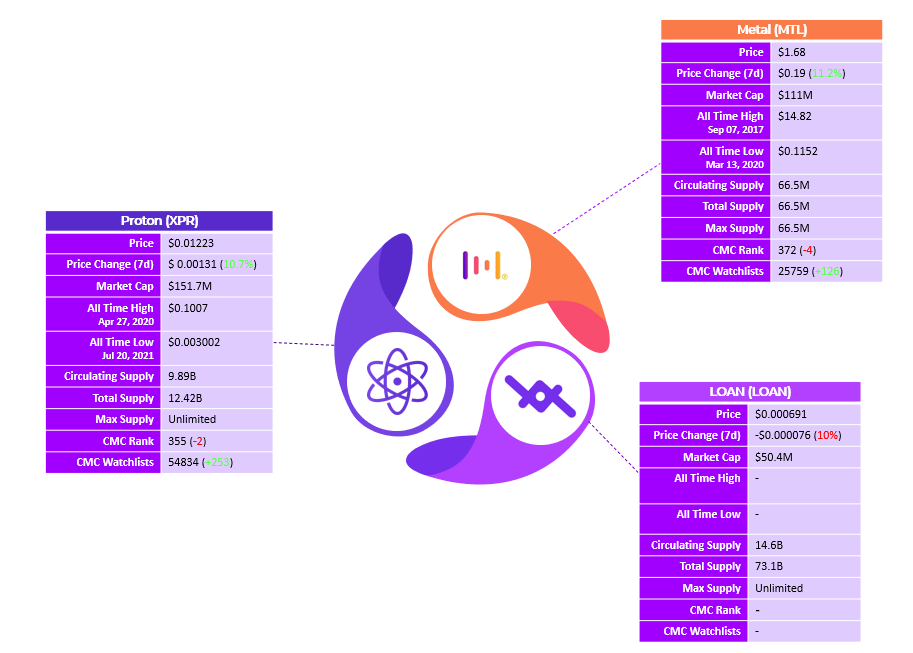 Proton and Metal data source: CoinMarketCap
Price change based on Thursday close price using latest data in range (UTC)
Loan data source: Protonscan (Alcor exchange + Protonswap)


This week's Tweet of the week goes to not anyone else but ProtonXPR and their announcement of reaching 50k followers on Twitter! Hopefully, we see the account verified soon which will give even more credibility to the brand. It's something Will mentioned they are working on already:
---
Any comments and suggestions are more than welcome. You can find us on Twitter, Telegram as well as Reddit. Thank you for supporting ProtonUK.