Hello Protonians,
Welcome to Newsletter #12
Another exciting week full of news and hints of what's coming by the Proton team. What a great time to be part of the crypto revolution and more important, part of Proton community.
Thank you for your support and wish you a great weekend!

Proton
We start the summary with this beautiful screenshot that Marshall shared the other day of what the wallet will soon look like. Essentially incorporating NFTs into the wallet, how cool is that? With NFT communities exploding that would be very useful no doubt in that as there are some users with hundreds of NFTs already:
---
Earlier this week we reached 200k Proton accounts. Bear in mind these are blockchain accounts and not necessary Proton wallet accounts. The actual XPR holders are less than that:
---
Proton CFO Irina Berkon will be discussing crypto and taxes with the recently announced partnership from TaxBit, make sure you attend as taxing crypto will be more and more important in the coming years:
---
There was an incentive by Marshall the other night asking the community to retweet and if we can reach 800 retweets. Happy to say that we not only reached 800 but we stand now at 1k. Make sure you retweet if you haven't already. It's to show that we, Proton community are united and strong and we'd like to capture Binance attention and show them who we are:
---
Here is some important news for all the developers - new faucets on testnet and mainnet. You can now test your apps with four tokens - FOOBAR, XPR, LOAN and XUSDC:
Metal Pay
The Proton team continue to deliver, after increasing substantially all the limits the team announced that Metal Pay now supports recurring buys, allowing you a better Dollar-Cost Average position. You can't time the market so DCA is a great investment strategy in the long term:
Make sure you read the blog articles as well:
---
Proton Loan
Proton Loan now has TVL of about $11.2M and it's only a month old! What a huge success for the team and community. Having said that, have a look at the below telegram message that was shared today giving more details on the future use of LOAN for voting
---
NFTs
Following last week announcement around the NFT marketplaces, ProtonMint continues to deliver. You can now see the volume of each Proton NFT marketplace on the blockchain, what an amazing feature!
Building on top of the multicurrency listings announced last week, there are now multicurrency auctions available, well done ProtonMint team:
The Twitter space organized by HunterX last night was simply amazing. It ran for about 2.5hrs with Marshall, Will, Hunter, Ricardo and a couple of other cool speakers and between 50-100 listeners. The discussion was around the community, the Fennecs, the future of NFTs and how Proton can support them, it was great to listen to all these guys discussing the future. I don't think it was recorded but make sure you attend if there is another one in the future:
---
ProtonUK
I'd like to take the opportunity and THANK everyone for the support of ProtonUK and all the people who voted for ProtonUK. Thanks to you ProtonUK now has over 700M votes! THANK YOU! 🙏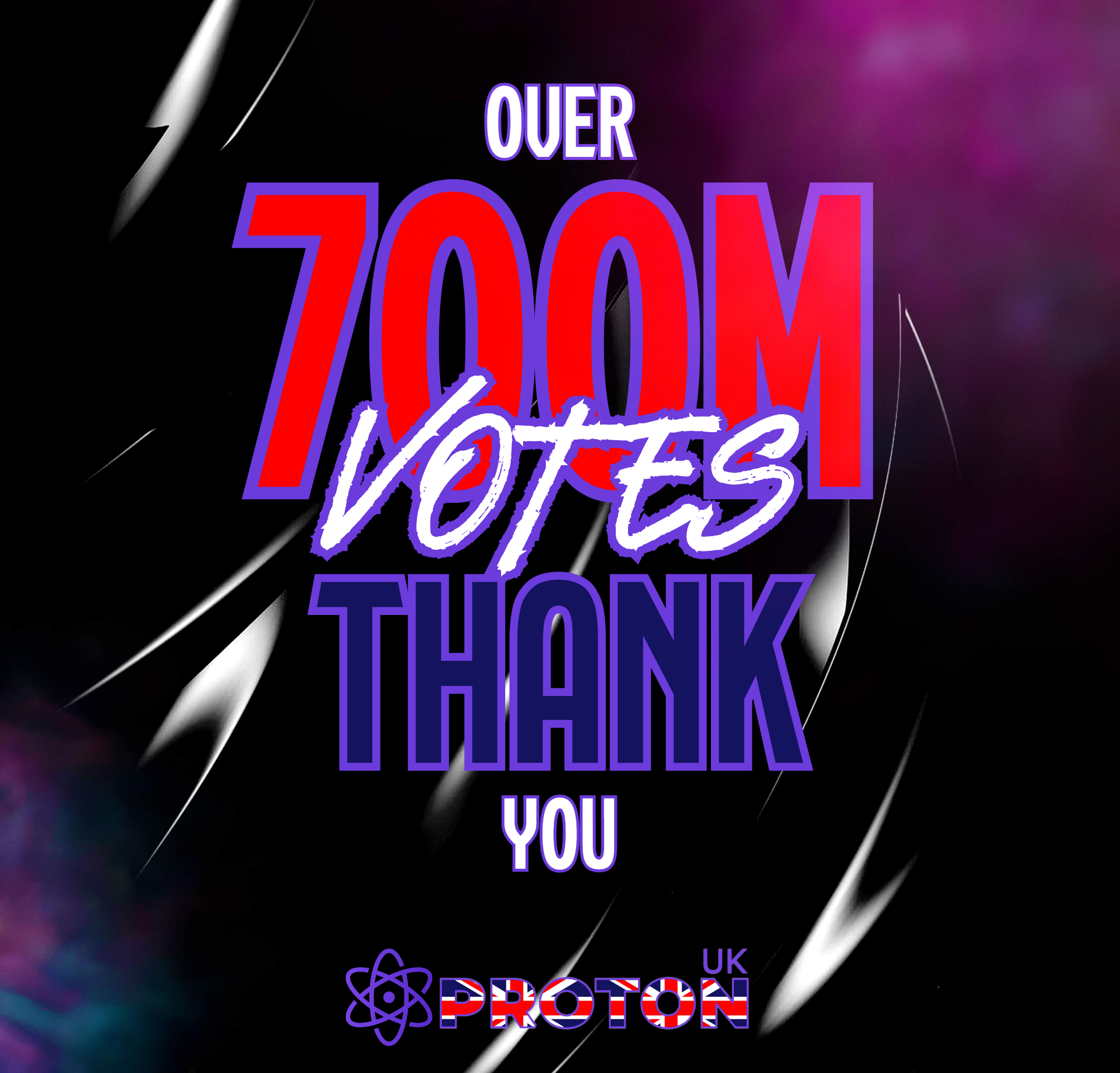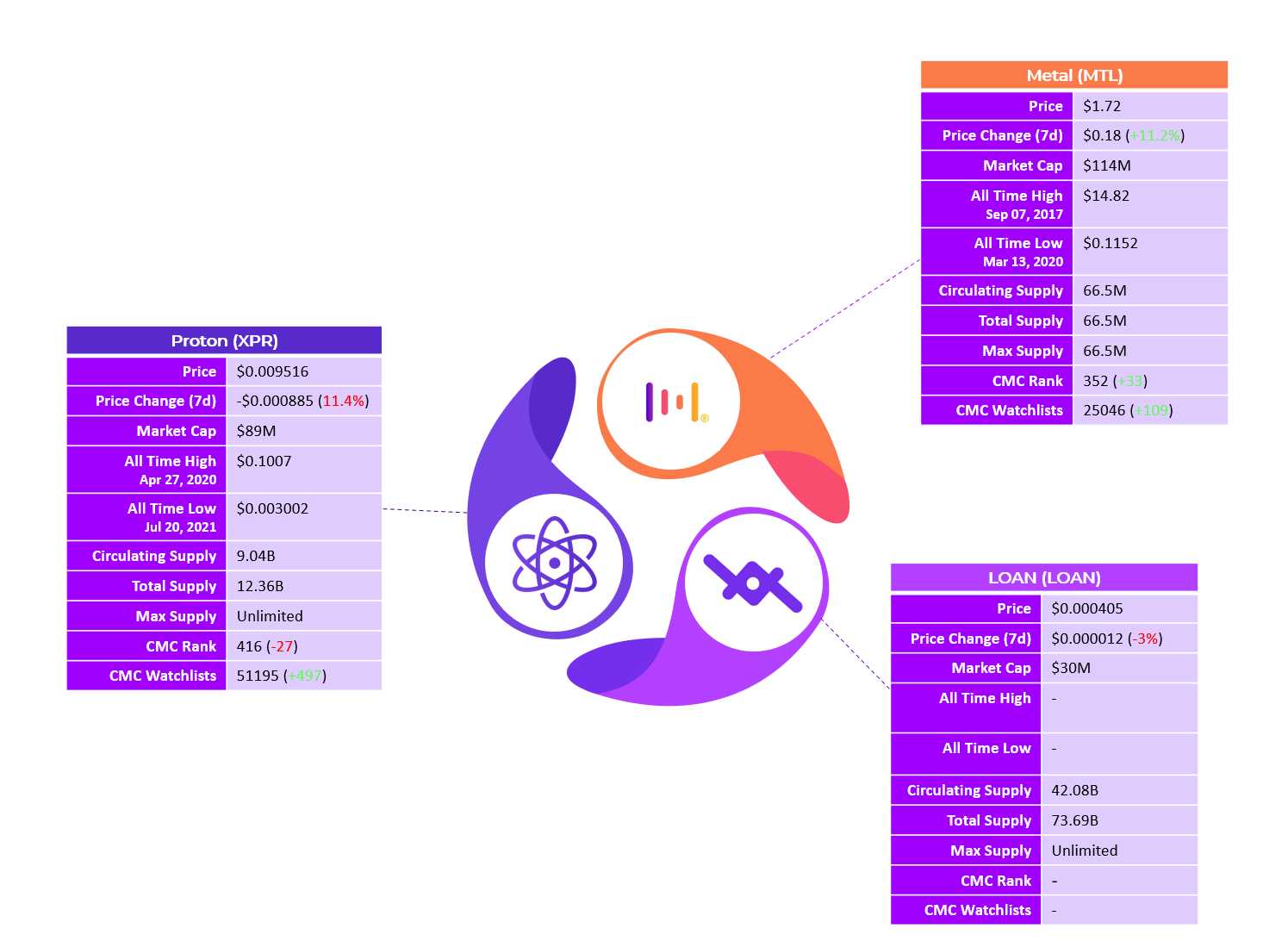 Proton and Metal data source: CoinMarketCap
Price change based on Thursday close price using latest data in range (UTC)
Loan data source: Protonscan (Alcor exchange + Protonswap)


We opened the newsletter last week with the latest addition to the Proton family - Marshall's daughter and we are very happy to share this tweet with all of you. Sending love and blessings to the new baby  🤗
---
Any comments and suggestions are more than welcome. You can find us on Twitter, Telegram as well as Reddit. Thank you for supporting ProtonUK.