Hello Protonians,
Welcome to Newsletter #47
Happy New Year!
We took some time off during the festival to recharge and finish and release our Proton Live platform. We are very proud to announce that Proton Live went live on 30th December 2022 and the response from the community is fantastic!
Thank you for your support!

ProtonUK
This time we start the newsletter with our very own product release. We are over the moon to finally bring Proton Live to the public.
The idea of a portal with reports and charts (Proton Live) has been part of our vision since our journey as a block producer on the Proton Blockchain network. We have always believed in the importance of providing users with access to comprehensive and easy-to-understand data. We have focused on creating a platform that is user-friendly, visually cohesive, and able to provide users with real-time insights into the Proton Blockchain.
We hope you like it! Any comments or feedback are always welcome. You can also use the small button at the top right corner of Proton Live to send your feedback.
Metal Blockchain
Make sure to listen to the last Metallicus podcast of 2022 where Marshall and Irina discuss what they achieved through the idea and what's coming next:
---
Back in December, the Metallicus team announced that they entered into a partnership with Checkout.com allowing US and EU users to purchase USDC through their debit card:
---
In case you missed it, there was an announcement by Marshall just before Christmas that A Chain (Proton Blockchain) has successfully launched on the Metal Blockchain testnet. As you probably know, Proton will be ported and eventually migrated to Metal Blockchain. This will be a huge improvement since the finality on Metal Blockchain is only 0.5s compared to 180s now on the current Antelope (EOSIO) software.
---
Also in December, the Metallicus team posted a sneak peek of the Metal Blockchain bridge in action:
---
Proton
Following the release of Proton DEX in mid-November, more pairs were added to the DEX in December:
---
At the end of Q4, we saw another burn by the Metallicus team. The amount this time was 5.5M XPR bringing the total of burned XPR to 39M:
---
Also in December, we saw a big update to the webauth.com wallet. The wallet has multi-currency and multi-language support now:
---
This came as a surprise but in December, a hotel chain in Costa Rica and Nicaragua announced that they are accepting XPR as for of payment for holiday reservations. How cool is that!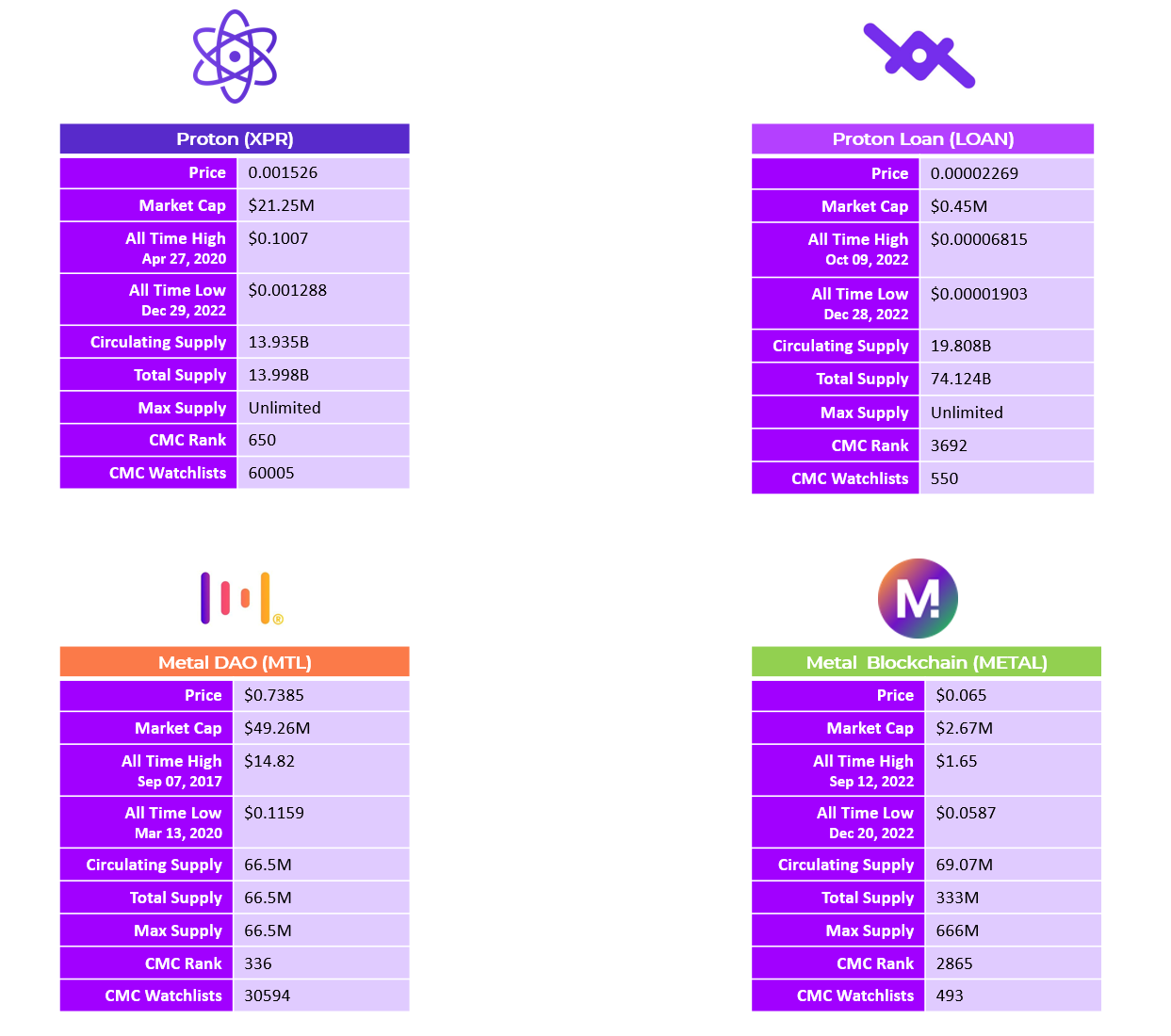 Yep, that's right. That's Proton DEX there at the Tesla's centre console:
---
Any comments and suggestions are more than welcome. You can find us on Twitter, Telegram as well as Reddit. Thank you for supporting ProtonUK.