Hello Protonians,
Welcome to Newsletter #4! Here we are, in the last month of the year with the festive season already upon us. We did not get Proton Loan or fiat in November but I really hope we get an early Christmas present. Last week we saw Marshall sharing some screenshots off Proton Loan and the platform looks great. There is also an alpha release of Proton Wallet 2.0 iOS for anyone who wants to give it a try. The new wallet looks amazing and we are all excited to see it officially released.
I wish you a great weekend and thank you for reading.

We start with the most exciting news this week - the new Marketing Lead!
His name is Will and he is a marketing professional with over 12 years of experience, currently delivering the Formula 1 Etihad Airways Abu Dhabi Grand Prix. He will be leaving his current position at the end of the year and then moving to full time with Proton at the start of 2022, read his full introduction here
Make sure you follow him on Twitter as we will be seeing more and more exciting news from him. Also, check his LinkedIn if you want to dive into his professional experience.
What's really cool is that Will is no stranger, he got into Proton XPR earlier this year and is very active in the Proton community already. He came earlier this week to Proton and Metal telegram channels to say hi which is really nice and kind of him. I'd like to emphasize this one message he posted and I couldn't agree more with what he said:
---
More good news for Proton XPR with KuCoin adding XPR to margin trading earlier this week:
---
In other news, it looks like a new NFT Marketplace is being built on Proton Chain. People behind the project (@sebastian_abt, @mady_arts and @StefanLoredan) are very excited, promising that the new marketplace will have the things that are mandatory for a marketplace, like advanced filters, a launchpad section and many more.
---
Something else I wanted to share that may be of use to someone. I noticed just now that crypto.com enabled USDC transfers over BSC. So if you like me are in the UK it comes very cheap to deposit money in crypto.com, either using faster payment or card, buy USDC and then move to Proton Wallet at the cost of 1 USDC only! At least until we get the fiat integration for Proton Wallet released.
If you are swapping in Proton Wallet then make sure you use USDC as this is the pair with the best liquidity.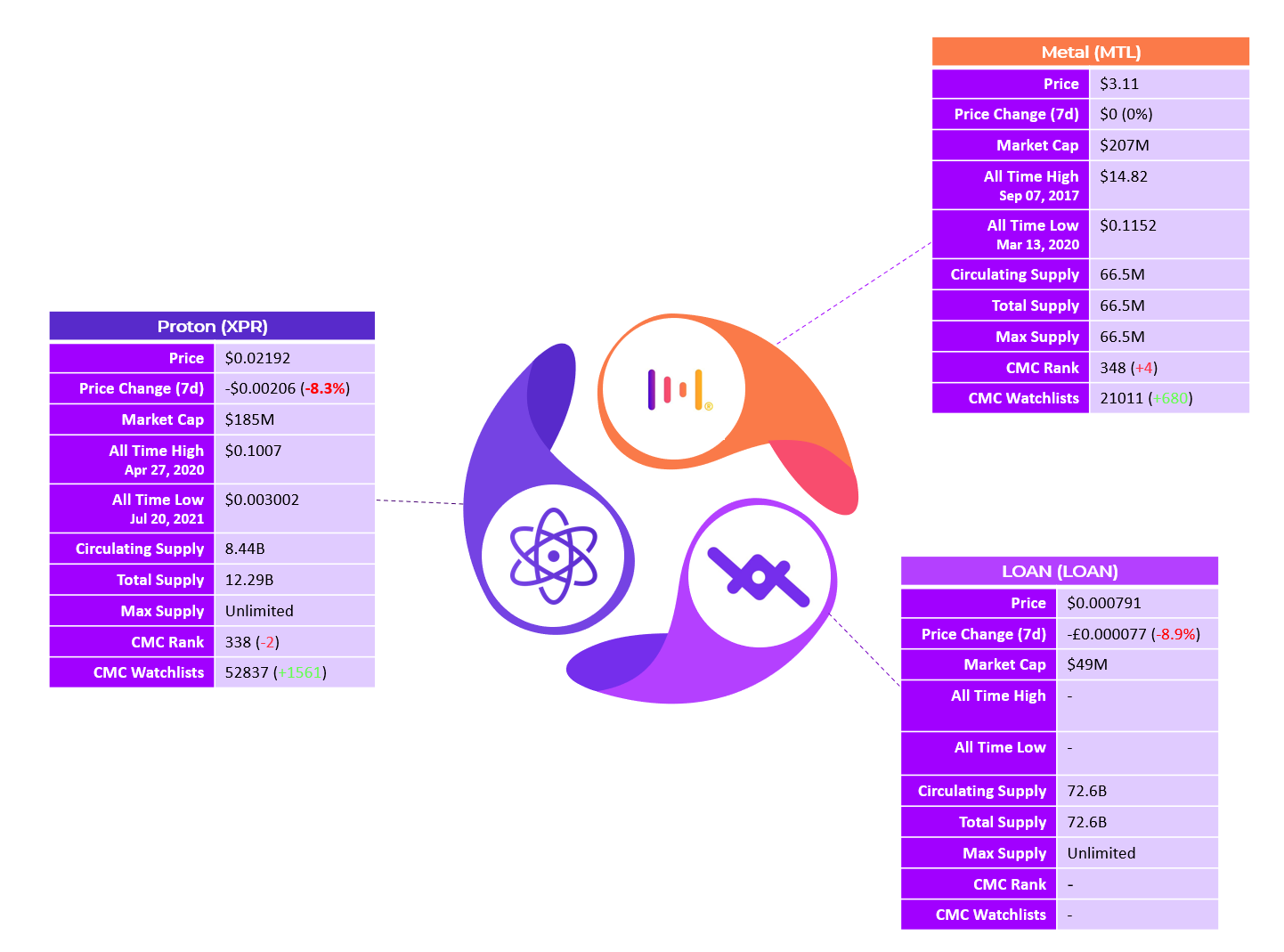 Proton and Metal data source: CoinMarketCap
Price change based on Thursday close price using latest data in range (UTC)
Loan data source: Protonscan (Alcor exchange only at the moment)


What a great way to teach kids about money, crypto and Proton. Hey Cannon, make sure you come and say hi in Proton telegram channel when you are old enough :)
---
Any comments and suggestions are more than welcome. You can find us on Twitter, Telegram as well as Reddit. Thank you for supporting ProtonUK.
ProtonUK.io
ProtonUK.vote
ProtonUK.news
ProtonUK.guide