Hello Protonians,
Welcome to Newsletter #34
We would like to dedicate this newsletter to Will Cleaver and his noble cause. Thank you Will for all the hard work and we fully support you with your fundraising campaign. We wish you luck with your Ironman competition.
Thank you for your support and have a great week!

Proton
You've probably seen some of Will's tweets in the past about him competing in Ironman. He's competing again later this month in Canada and fundraising for the Alzheimer's Society in memory of his late father. He shares an incredible and touching story in his medium post that you really need to read!
Will will be wearing an awesome and sleek tri-suit with Metallicus and Proton logos. He also made a digitized version of the suit in the form of NFT that he is selling for $100 each. All proceeds will be donated directly to Alzheimer's Society UK and we are happy to support him in this noble cause by purchasing one. You can do too:
---
Another significant milestone for the Proton team by reaching 400k accounts. Important to note that these are accounts on-chain and not necessary XPR holders:
---
In one of the last newsletters, we highlighted a very cool project, Proton Link by another block producer (ProtnoNZ). The project has had a few features added since and we strongly recommend you have a look and create your Proton.Link profile:
---
Just a reminder that if you want to do cross-chain transfers past 30th July you will need to be verified, act now and verify your account. This will also allow you to use Proton fiat on-ramp.
---
Following the successful #BetterNFTs and #BetterBlockchain campaign the team is looking to do another one for the block producers. This is a brilliant idea since many people don't put much into picking up the block producers they vote for and there isn't much exposure except protonscan page and block producers' social media accounts.
---
With two weeks left until the last long staking contract appreciates, we are approaching the 8% inflation so far this year. There are under 100M XPR left now under long staking contracts that will appreciate in the coming two weeks: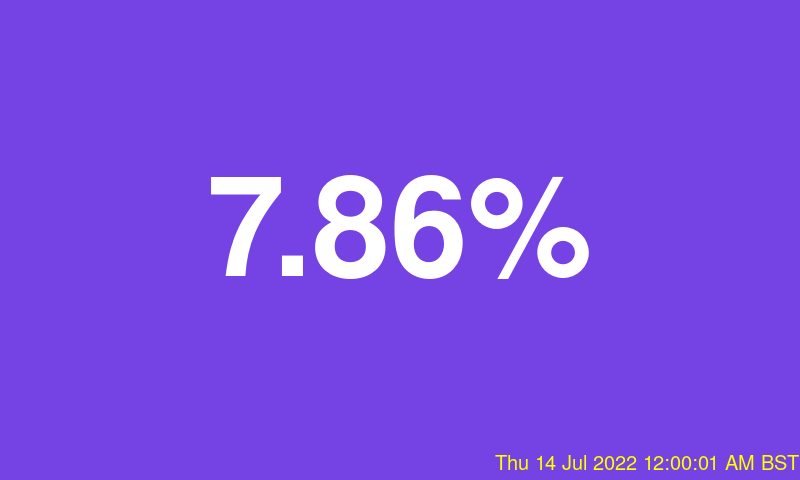 We also created a countdown timer for when the last long staking contract will appreciate later this month, on 28th July at 10:52PM UTC:
---
Metal Pay
In other news, Metal Pay added another state where they can operate - the State of Connecticut:
---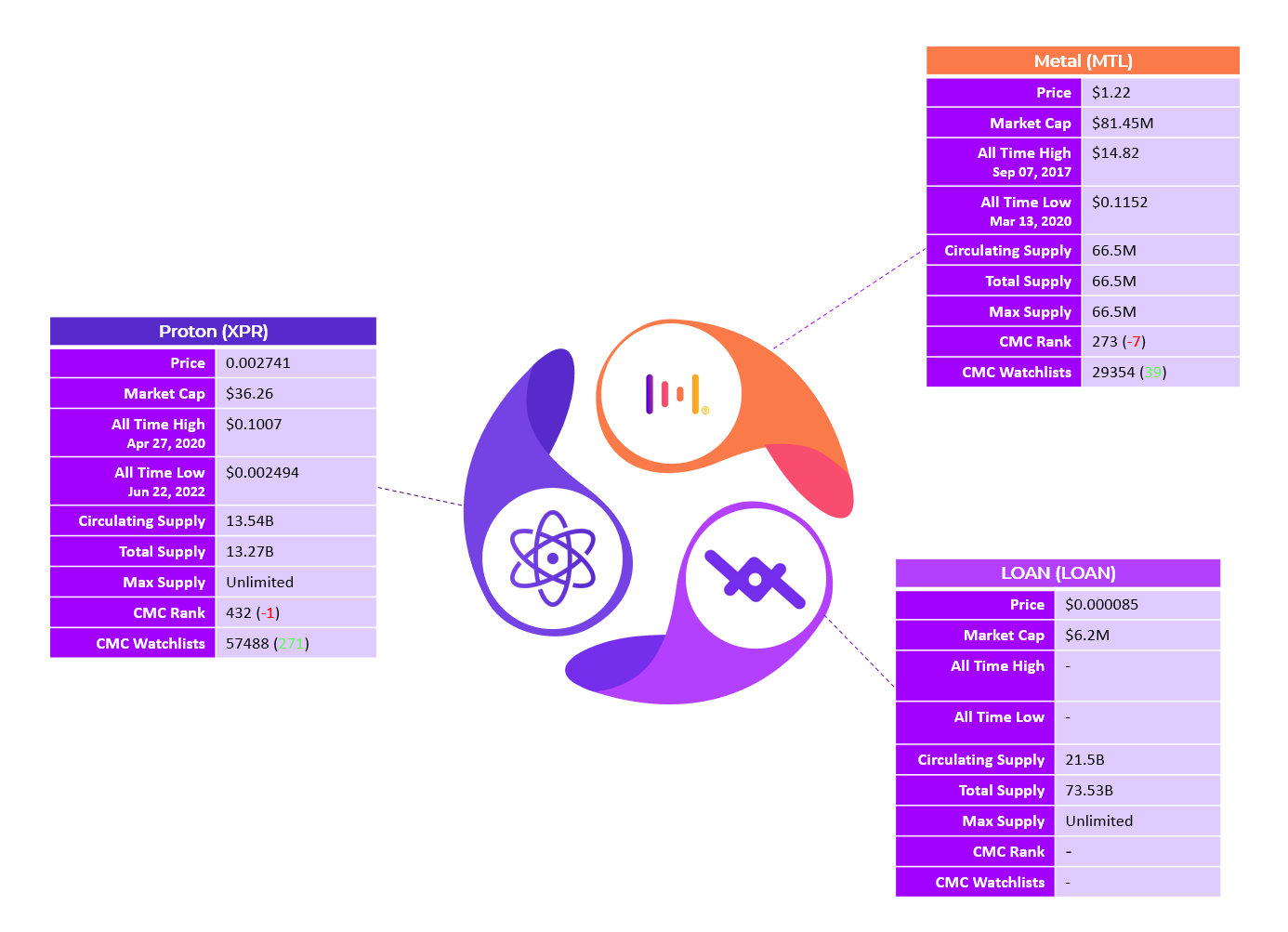 Proton and Metal data source: CoinMarketCap
Price change based on Sunday close price using latest data in range (UTC)
Loan data source: Protonscan (Alcor exchange + Protonswap)


One thing to remember is that with Metal Pay you get a real bank account where you own your funds. Similarly, Proton Loan is an overcollateralized decentralized P2P lending application, unlike other centralized services:
---
Any comments and suggestions are more than welcome. You can find us on Twitter, Telegram as well as Reddit. Thank you for supporting ProtonUK.