Hello Protonians,
Welcome to the second issue of the ProtonUK newsletter. Thank you for reading and hope you have a great weekend.

It's the third week of November and there is still no sign of Proton Loan or fiat integration. Both were initially set for release in Q3 in the roadmap and then postponed to Q4, aiming to be released in November but we have to embrace the fact that this may not happen this month. Either way, a month or two is nothing in the grand scheme of things. After all, Proton mainnet went live in April 2020 and the team delivered everything they have put on the roadmap since.
There were still some issues with Proton Wallet running on iOS following the emergency update last week and another one was deployed. If you are an iOS user, make sure you run the latest version of Proton Wallet, version 1.1.19.
No signs of Proton Wallet 2.0 either, Syed hinted earlier this week that 2.0 may be released but they are debating whether to add some more features before that:

He was very kind to post some screenshots of what the withdrawal will look like. It's much more user intuitive and friendly when withdrawing, there is a dedicated tab for Proton exchanges on mainnet (now this is a mock and may not get into the wallet initially). When you search for the exchange deposits accounts they now have a checkmark, similarly to what we have on Android now: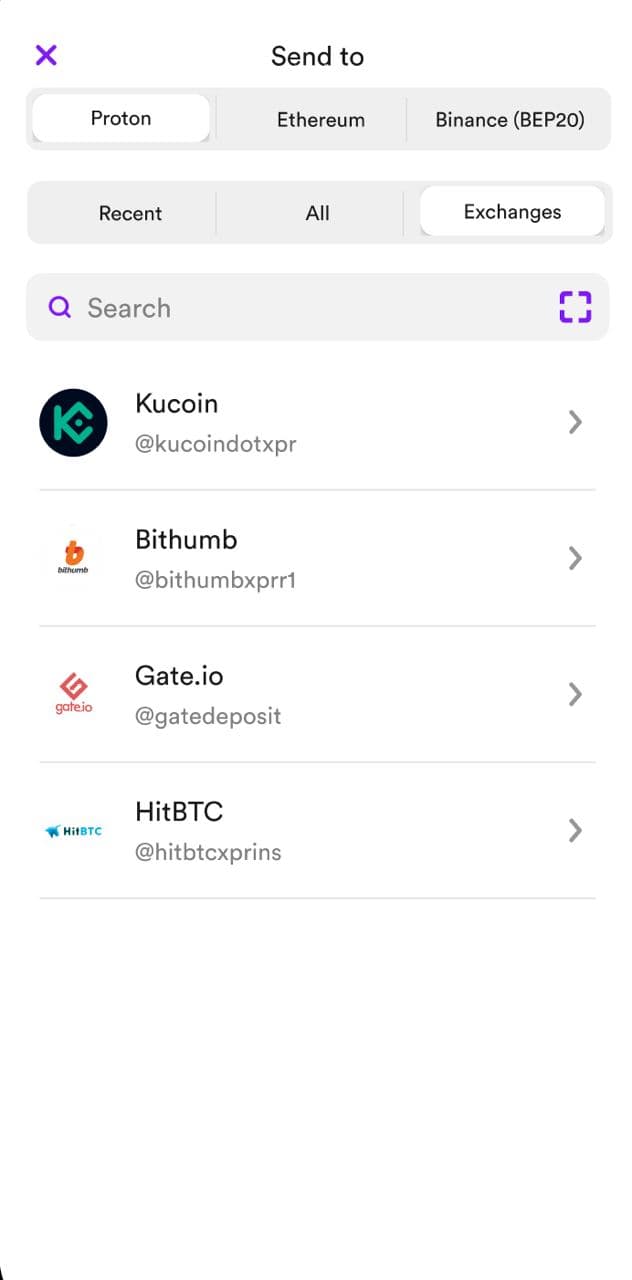 ---
On Monday this week, we got two new ERC20 listings of Proton XPR. After winning the Butrue listing vote last week, they added XPR/USDT pair on Monday: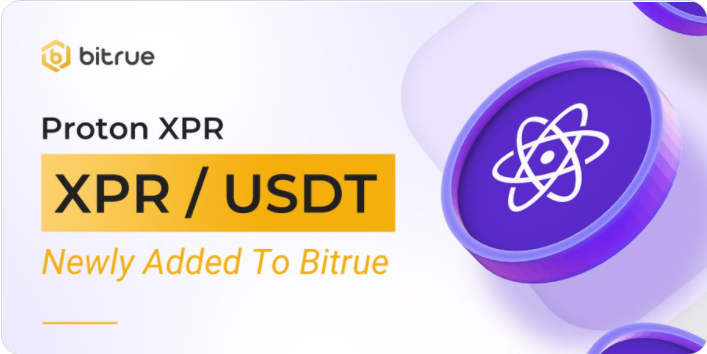 Almost at the same time on Monday, crypto.com added XPR (ERC20) to their DeFi wallet: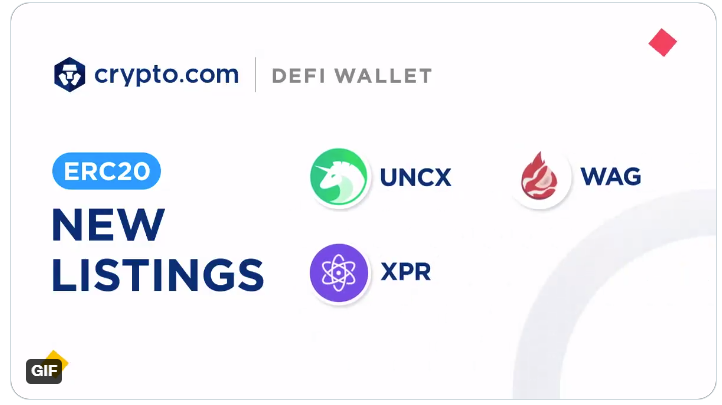 ---
We got more good news this week for Metal Pay, which officially received EMI Intermediary license, it was announced on Thursday. With Railsbank partnership and the EMI Intermediary licence now, the team can start rolling Metal Pay to EU countries. The first country that will get Metal Pay Europe is Belgium!
---
Here's something interesting. It looks like it didn't work out with the previous marketing lead (Gina) that Metal hired back in August and the new marketing lead started this week. We are expecting him to introduce himself in the telegram group when the time comes.
---
After 20 days, the NFTcast awards are now over. The site is not very popular but it's great to see Proton is leading with over 50% of the votes: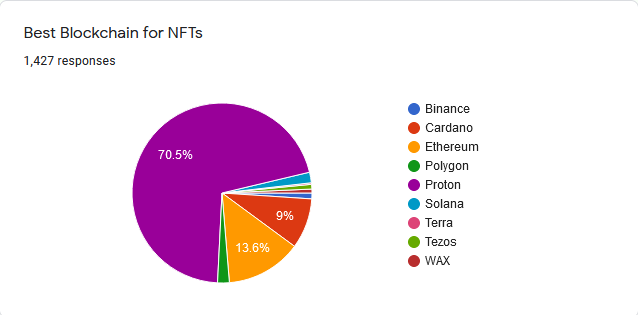 It comes at the same time as when Proton Mint passed $1M in sales. Well done to the Proton Mint team and congrats to all artists: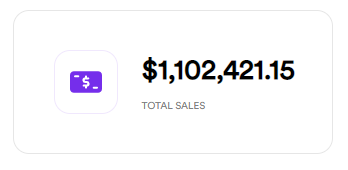 The new ProtonNFT subreddit is now open to everyone and steadily growing with nearly 200 members now:
https://www.reddit.com/r/ProtonNFT/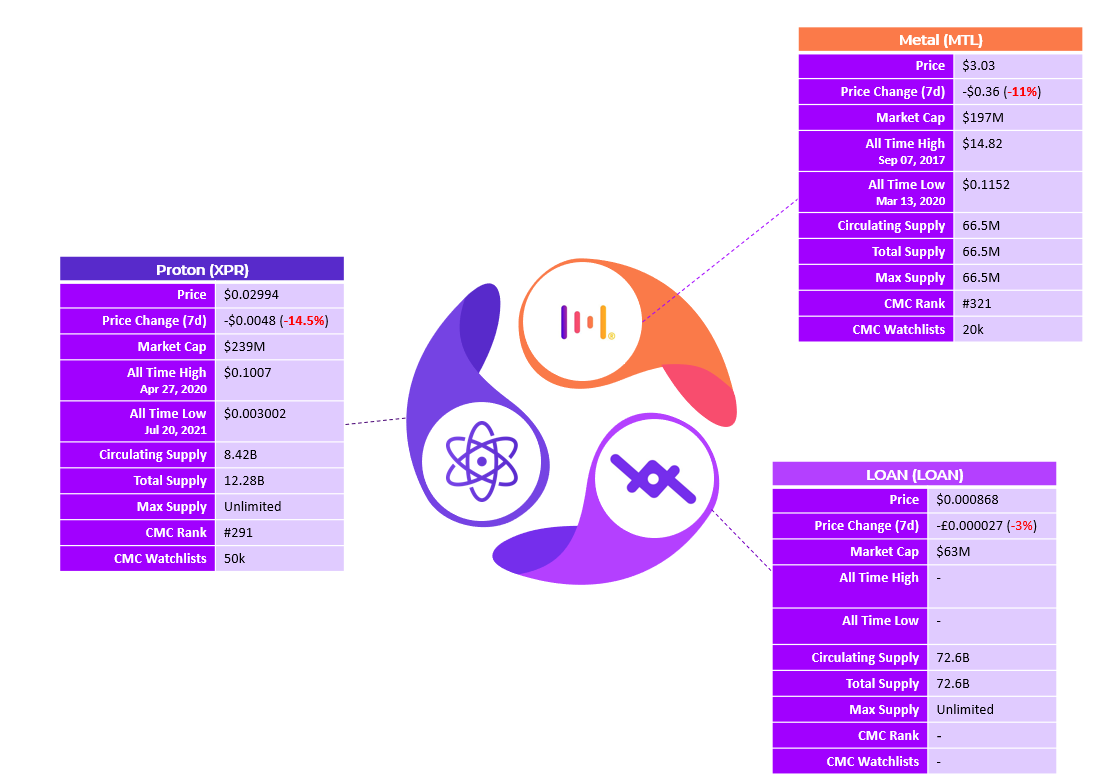 Proton and Metal data source: CoinMarketCap
Price change based on Thursday to Thursday, close price using latest data in range (UTC)
Loan data source: Protonscan (Alcor exchange only at the moment)


This week tweet of the week comes from a non-Proton account but it describes so well Proton project. I really like this one tweet from @cryptowhale and I couldn't agree more with what he said. Proton falls exactly in this one 1% - instant and free transactions, it's secure and it's meant for mass adoption.
---
Any comments and suggestions are more than welcome. You can find me on Twitter, Telegram as well as Reddit. Thank you for supporting ProtonUK.
ProtonUK.io
ProtonUK.vote
ProtonUK.news
ProtonUK.guide