Hello Protonians,
Welcome to Newsletter #16.
Proton team continues to deliver, regardless of price or market conditions. We are happy to bring you another week of amazing Proton news!
Thank you for your support! 🙏

Proton
The Proton team announced they are starting a monthly podcast with the first guest to be announced later today. We can definitely see marketing ramping up and have to give credits to Will and his team for this hard work over the past few weeks. Well done Proton team and looking forward to the first episode of the show!
---
We discussed this many times but if you are still using the old Proton Wallet (version 1), you will need to upgrade to Webauth.com wallet (version 2) as the old one is not maintained anymore and may be removed from the app stores.
---
If you missed hearing Marshall speaking on Lunarcrush this week, we strongly recommend you do so, the replay is available on Youtube:
---
Metal Pay
Massive achievements this week for Metal Pay by adding XMT and XUSDC wrapped coins to the app. With this, you can now buy XPR, MTL and USDC and send them over the Webauth.com wallet or vice versa, with no gas fees! That's possible thanks to the integration of Proton mainnet support within Metal Pay.
Metal Pay is now available in Alabama and Vermont, with this the number of states where Metal Pay is supported grows up to 47:
---
Proton Loan
Proton Loan doesn't fall behind and it got 3 new coins added to the platform. You can now lend or borrow 9 coins on Proton Loan. The TVL has fallen down to $15M from $16M last week but that's still a good number given that the platform is almost 2 months old.
Here is what the markets dashboard looks like at the moment: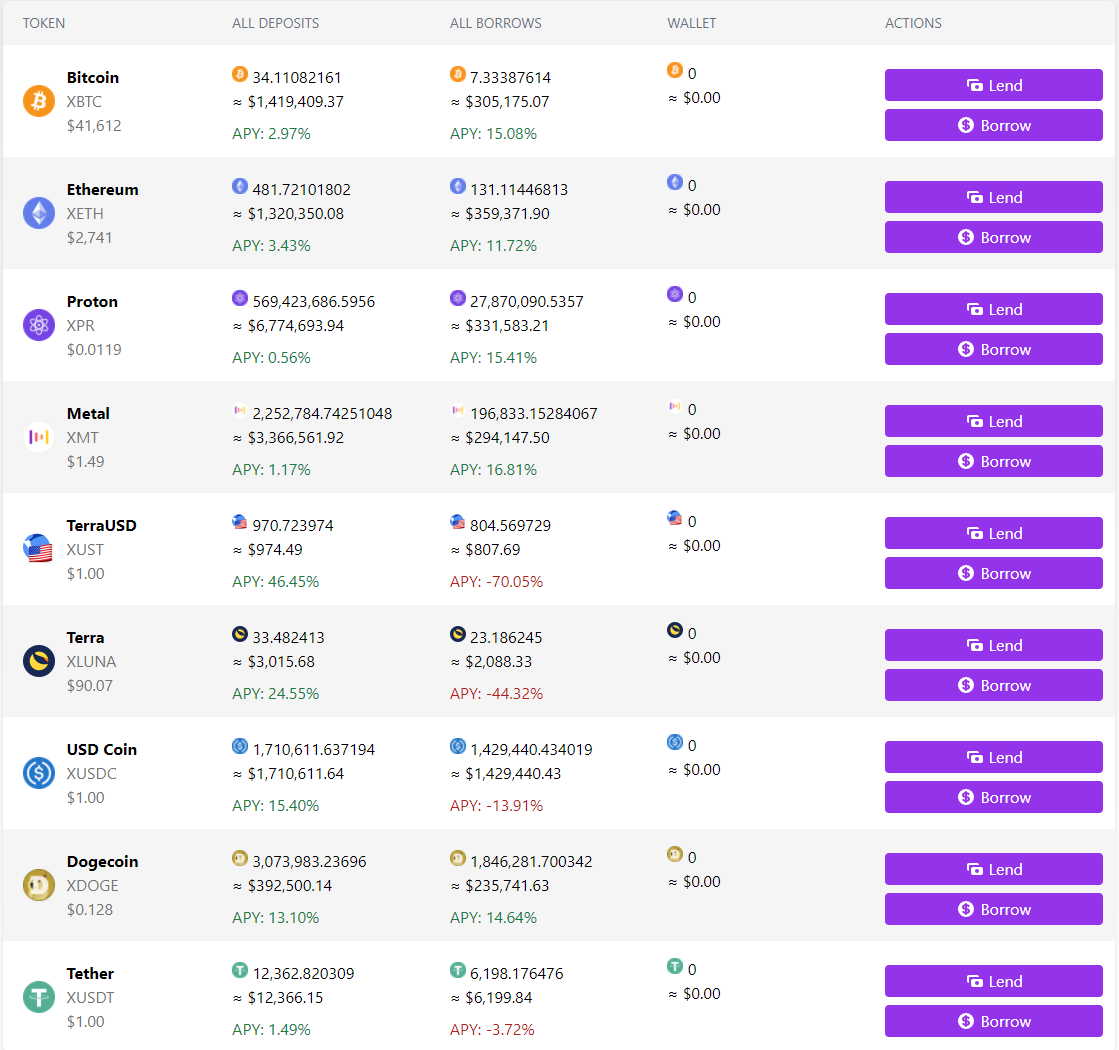 ---
NFTs
It's not a surprise to see another awesome upgrade to Proton Mint: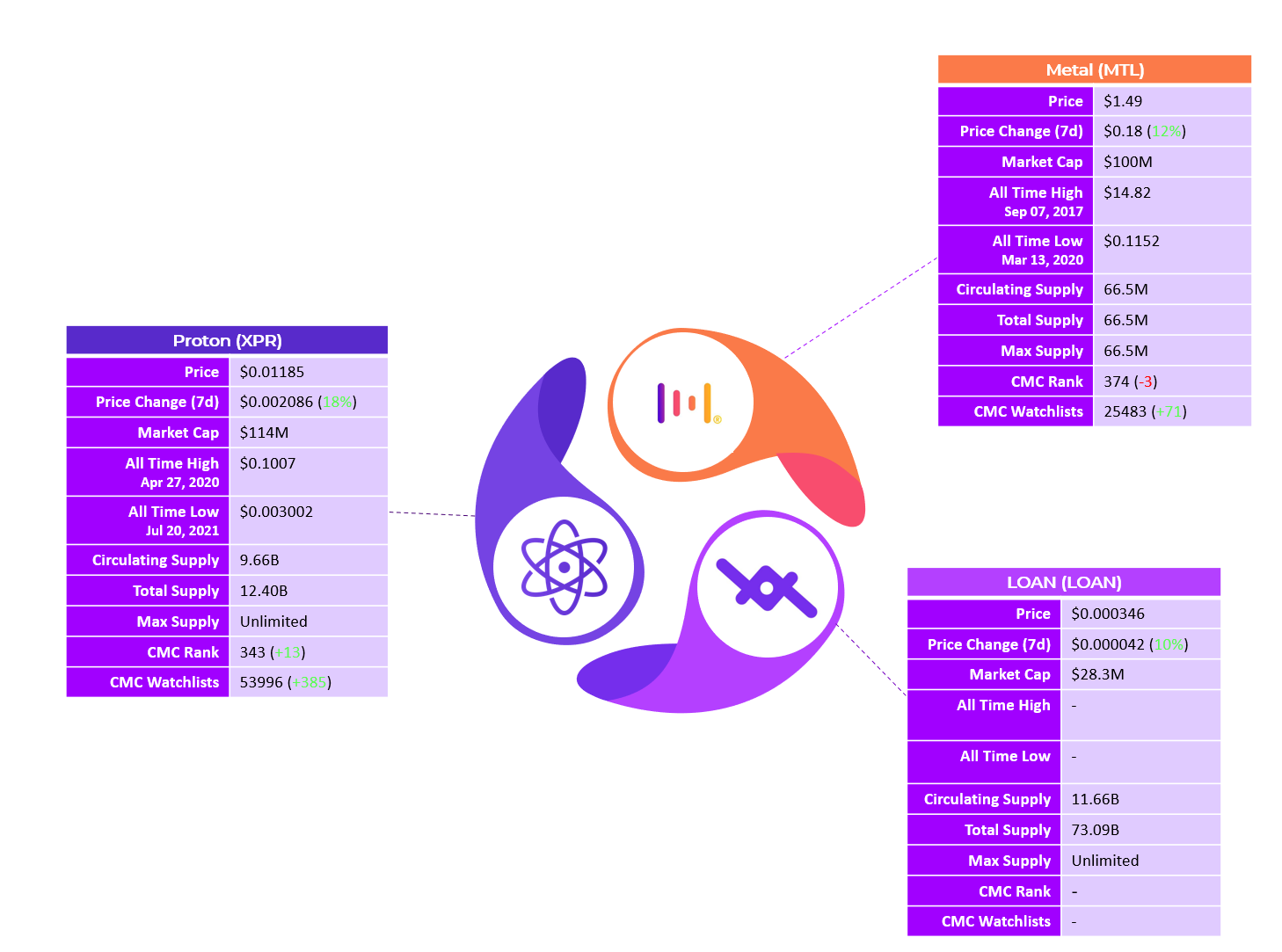 Proton and Metal data source: CoinMarketCap
Price change based on Thursday close price using latest data in range (UTC)
Loan data source: Protonscan (Alcor exchange + Protonswap)


Here's a great example of a journey to the Proton ecosystem. Irina, Metal CFO, got her paycheck in Metal Pay where she can buy XPR, MTL or USDC and send it to her Proton (webauth.com) wallet with no fees. That's a great example of what the Proton ecosystem is - you have Metal Pay which is a custodial app where you get your paycheck, it's like your bank account and then there is webauth.com which is a non-custodial app, it's like the wallet in your pocket. Once in your wallet, you can stake or farm your XPR or LOAN, or you can lend 9 coins for a good return.
---
Any comments and suggestions are more than welcome. You can find us on Twitter, Telegram as well as Reddit. Thank you for supporting ProtonUK.