Hello Protonians,
Welcome to Newsletter #10
Good news everyone! The long-awaited Proton Loan was released last night! That is a significant milestone and checks another box from the current roadmap. We were expecting to get KYC and fiat integration with the release of Proton Loan but we didn't. Both KYC and fiat integration is something the team is working on now and will be delivered next. The roadmap for 2022 will be updated once the two are released as they are the only milestones left from the current roadmap.
The markets are not looking good this week. I'd strongly recommend reading a book over the weekend and avoid looking at the prices and chats.
Have a nice weekend and thank you for reading another issue of the newsletter!

Proton
Following the billboard story from last week, the Proton team is encouraging the community to take the billboard around the world and post it on Twitter, find how you can do it below. Also, search the hashtag #ProtonBillboard on Twitter and see how far the billboard travelled, that was an amazing incentive by the marketing team and we will be sharing one from London soon too.  
Marshall spent some time in the telegram chat this morning and we got some hints, coming up next are Decentralized identity and Fiat protocol:
Syed also mentioned that KYC and fiat integration will be released together:
---
Earlier this week we published The Ultimate Anchor Wallet guide to Proton Chain, read more about it in the blog post below: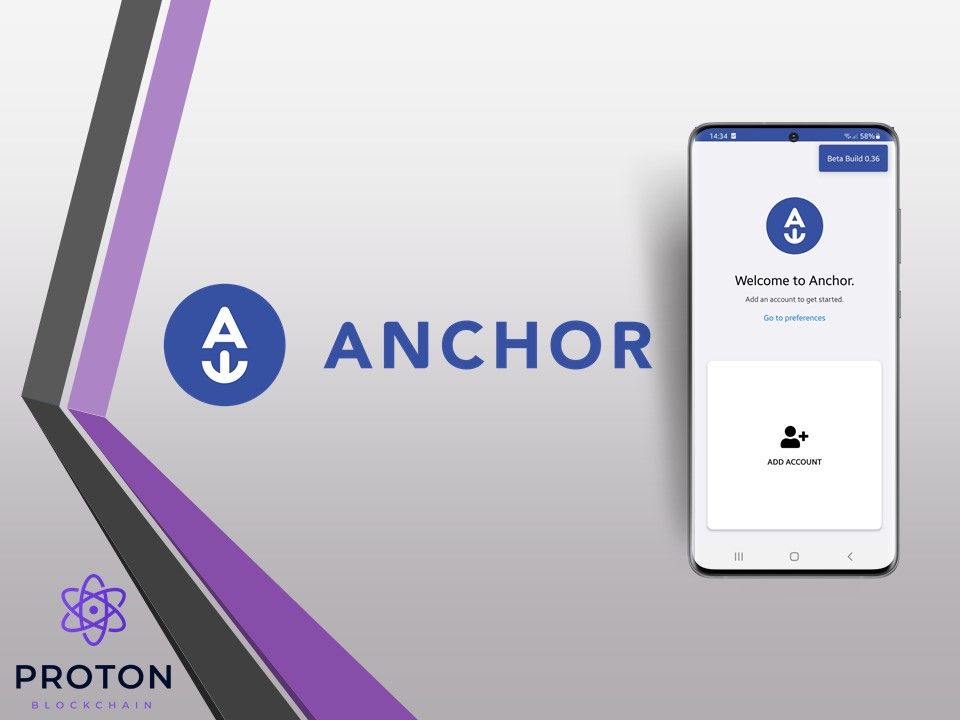 Metal Pay
Following last week Metaverse week here are the other two tokens that the team listed on Metal Pay:
Proton Loan
The wait is over! Proton Loan has arrived! The team started with a short 20-second tease on Thursday morning:
And released the platform on Thursday evening, watch the full video here:
You can now swap and farm LOAN on Protonswap as well:
Make sure you read the blog post below and it goes through the details of Proton Loan as well as Proton knowledge centre which offers many good articles and how you can do things on Proton Loan:
More good news from Friday morning was the listing of $LOAN on CoinGecko and with that, you can now track your LOAN holdings on CoinStats. Hopefully, we get it on CoinMarketCap soon too.
---
NFTs
The popular ProNFT.market was also released at the same time as Proton Loan. We first reported about this new marketplace in issue #4 of our newsletter, about 2 months ago. It finally came to life yesterday and looks amazing: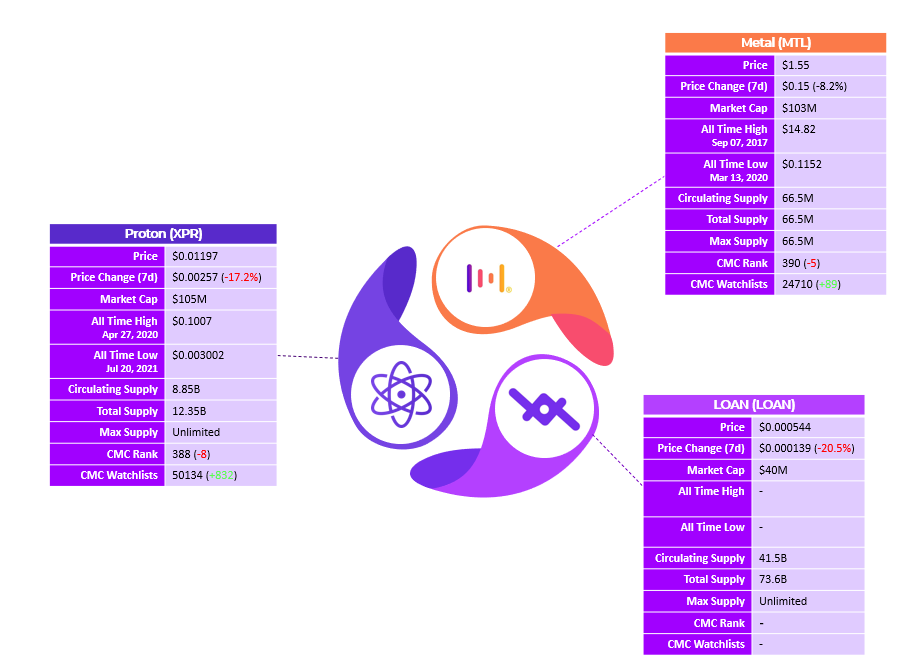 Proton and Metal data source: CoinMarketCap
Price change based on Thursday close price using latest data in range (UTC)
Loan data source: Protonscan (Alcor exchange only at the moment)


Now, that's not a tweet but a telegram message that I want to share with everyone. Earlier this morning Marshall shared that he is expecting a baby girl any moment now! What amazing news. Congratulations to him and his partner! 🥳
---
Any comments and suggestions are more than welcome. You can find us on Twitter, Telegram as well as Reddit. Thank you for supporting ProtonUK.