Hello Protonians,
Welcome to Newsletter #9
Here we are at the start of 2022 with everyone back to the usual routine and Proton is full steam ahead. There is a ton of good news and I can't even imagine what's coming this year and how excited everyone will be then LOAN and fiat integration finally go live.
Thank you for reading and have a great weekend!

Proton
Exciting news we have to share is that Metal Pay and Proton users will be able to have a better view of their transactions and help them do their tax reporting using the TaxBit software for free:
More details will follow as we get close to the end of the tax year but that's a great move from the Proton team. Till now there was only one option to do that, using https://protontax.com which was developed by one of the block producers but it only supports a few formats and none can be imported in some of the widely used tax and coin tracking software. That same news was shared by Forbes, just look at some of the names on that picture:
---
Here's something really cool that the Proton team announced yesterday - they bought a billboard and looks AWESOME, just look at it:
But that's no ordinary billboard, along with it they introduced The Proton Billboard Bounty, where if anyone refers a company or business that enters into partnership with Proton Chain will get paid $5000, read more about it here:
---
This week, one of the block producers Edenia (EOS Costa Rica) announced an affiliate program in collaboration with Proton.
We first discussed a potential affiliate program on Proton six months ago and have to say we were close, except for the most important bit - the reward that will be $2 in the form of XPR: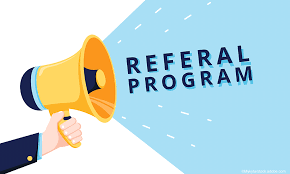 Metal Pay
There is also some exciting news this week for Metal Pay. Proton team announced the Metaverse week where they will list five new tokens on Metal Pay, one token per day for five days:
Here's what we got so far:
Proton Loan
Proton Loan and fiat integration are not released yet but we've seen so many tweets by Proton that it feels like we are near. One interesting observation is that Proton Loan has a tick on the roadmap as it was released already. The releases dates for Loan and fiat changed to Q1 2022 and we see another milestone there - Fully Verified Onchain Identity.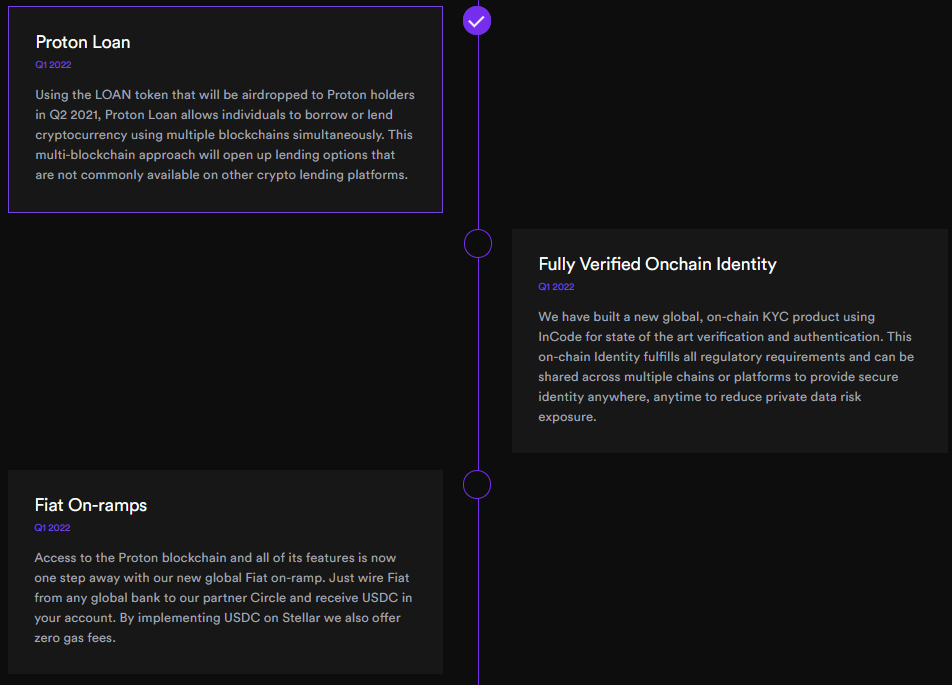 Now that's very interesting. We know that fiat integration and KYC are prerequisites for the LOAN platform. If you are following Proton closely you'd remember that Metal changed their custody provider back in August 2021 and their identity partner (InCode) back in October 2021. This is to show that LOAN platform has been in the pipeline for a long time and there were a few other things that needed to happen first.
Remember that Proton is a whole ecosystem and there are many moving parts. It's great to see pieces slowly coming together.
---
NFTs
The NFTs are slowly becoming an industry within the industry and definitely one hard to follow. We mentioned a few weeks ago about new market places being in development, one of them, ProNFT.market has announced the release date of their BETA: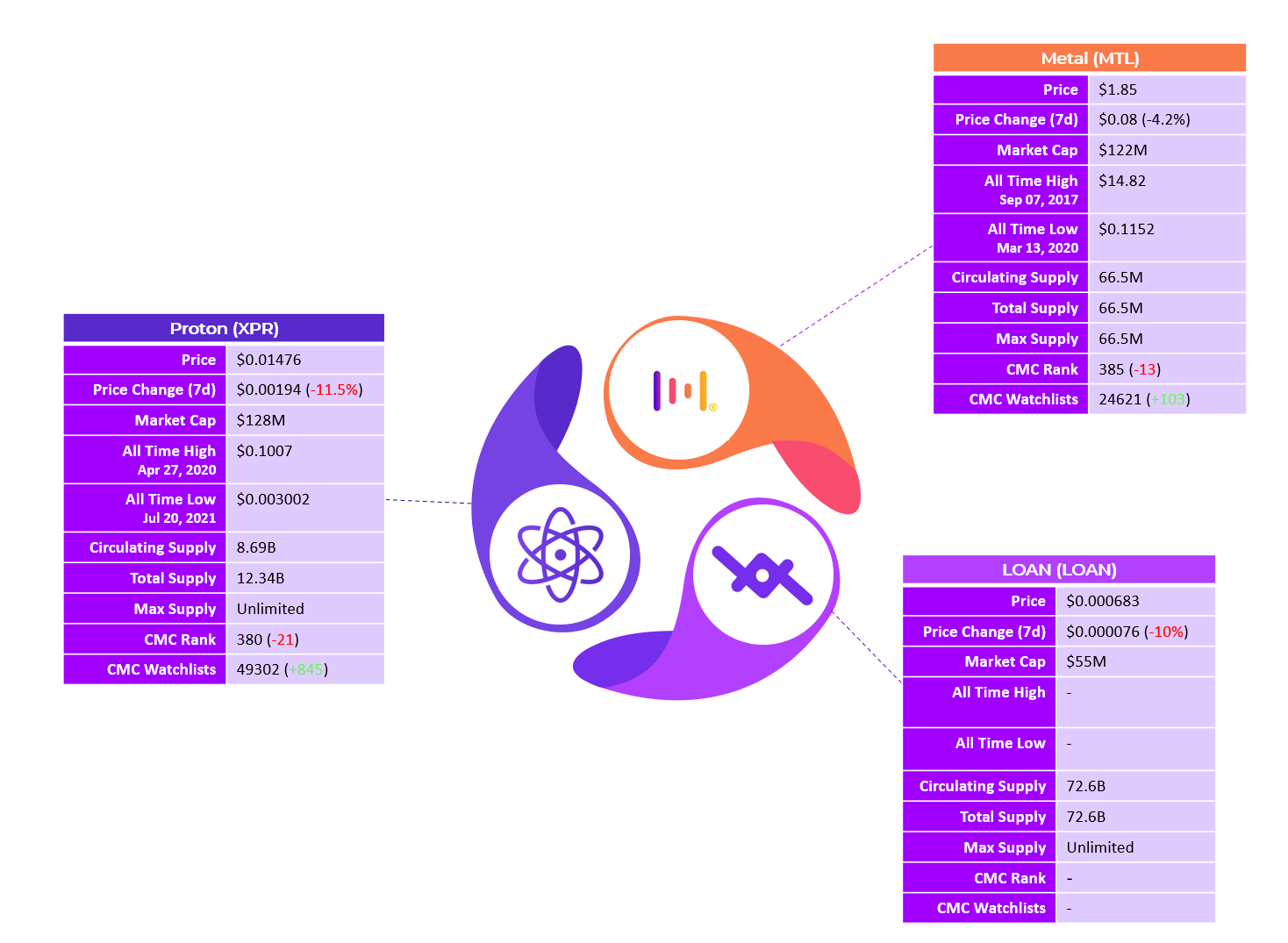 Proton and Metal data source: CoinMarketCap
Price change based on Thursday close price using latest data in range (UTC)
Loan data source: Protonscan (Alcor exchange only at the moment)


We can't miss this one and not share it with everyone. It's one of the unique selling points of Proton - ZERO gas fees. Not only transactions are free but also minting NFTs costs a few cents. Sending wrapped coins also costs ZERO gas fees.
---
Any comments and suggestions are more than welcome. You can find us on Twitter, Telegram as well as Reddit. Thank you for supporting ProtonUK.