Hello Protonians,
Welcome to Newsletter #14
It's been solid 14 weeks and there's always something new and exciting to write about and share with you.
Happy reading and thank you for your support!

Proton
An amazing announcement by Proton team today - Developers Grants! The Proton Worker Proposal System allows developers to apply for funding of up to 2,000,000 $XPR to build on Proton Chain:
Metal Pay
Today, the Proton team announced another coin is being added to Metal Pay - Telcoin (TEL):
---
In case you missed that, you can also deposit your paycheck to Metal Pay and pay your bills. Don't worry, it's safe as it's FDIC insured:
Following the recent Taxbit integration with Metal Pay, you can now import your transactions and get a report of your transactions. Read how to do it here.
---
Proton Loan
Proton Loan continues to grow, reaching TVL of $16M within the first month of the platform release! I'll let that sink in.
Great news for long term holders and the first step into the governance of the platform is the release of LOAN staking. You can stake LOAN for a period of time ranging from one week up to four years! It's been only three days since its release and there are 19B LOAN staked already! It looks like 8B new LOAN was added to the supply to support the staking rewards. You can find the LOAN supply here. Read more about the LOAN staking here:
Just yesterday the team released a very detailed and nice-looking statistics dashboard of  the lending platform:
---
NFTs
I feel like ProtonMint releases new updates every week, they keep enhancing the platform and offering new features:
---
We also saw traction around another NFT marketplace that is in development - soon.market:
---
ProtonUK
We are very proud to continue our growth and happy to share that we passed over 800M votes this week. Thank you for all the support 🙏
Last weekend we upgraded our primary block producing node and the response times improved by more than 50%. This might not be significant now but we are getting ready to welcome a heavy workload in the future. Remember EOSIO blockchains can scale to up to 4000 transactions per second.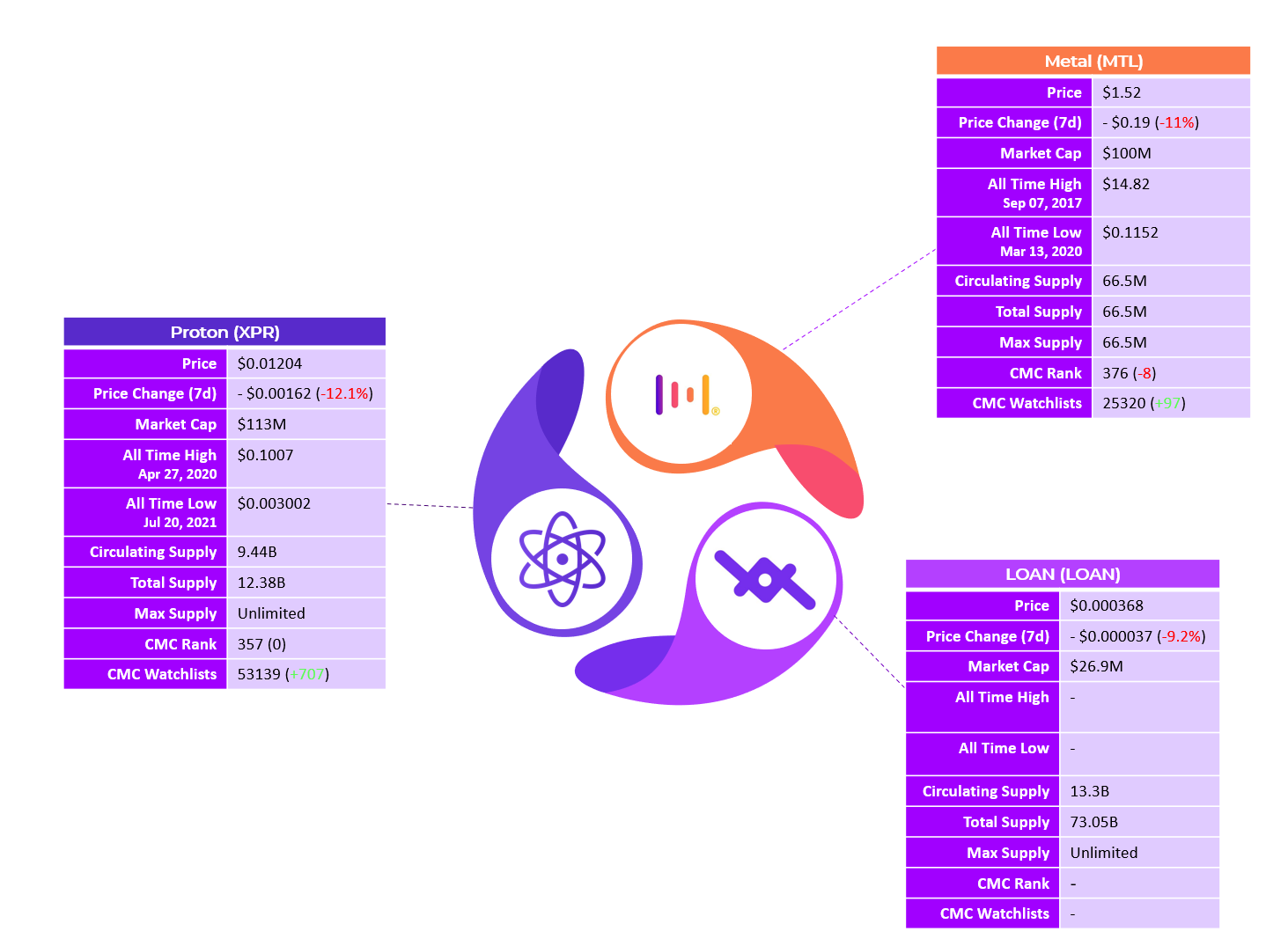 Proton and Metal data source: CoinMarketCap
Price change based on Thursday close price using latest data in range (UTC)
Loan data source: Protonscan (Alcor exchange + Protonswap)


This week Tweet of the week goes to Will who has a birthday today! Happy Birthday Will and many happy returns of the day 🥳
---
Any comments and suggestions are more than welcome. You can find us on Twitter, Telegram as well as Reddit. Thank you for supporting ProtonUK.