After an amazing AMA earlier this week, we also got a new XPR listing - Liquid.
Liquid is the 12th cryptocurrency exchange to add XPR. Liquid ranks 18th in top spot exchanges based on volume. It's not a very popular exchange but actually, it was founded in 2014 and it's regulated and licensed by the Japanese FSA (Financial Supervisory Authority). According to the team, Liquid is the world's largest crypto-fiat platform by transaction volume that is regulated in Japan.
The great thing about XPR being listed on Liquid is that it's on mainnet, thus you can transfer XPR between Proton Wallet and Liquid instantly.
Now, Liquid's slogan is "The more you trade, the less you pay". You will be charged trading fees according to your trading volume over the last 30 days on Liquid. It goes up to 13 levels but if you trade under $10k which the majority of users will be, you will be charged 0.15%. As part of the listing two days ago, there will be no fees for trading XPR pairs between the 12th of October, 2021 - the 26th of October, 2021.
Don't rush, double-check and always send a small amount first. There is no fee to send XPR to Liquid! However, the transfer fee to send XPR from Liquid to Proton Wallet is a bit high at the moment,
Below you can find a detailed guide on how to do that but I want to highlight a few things first:
Moving XPR from Proton Wallet to Liquid requires that you Send XPR to liquidwallet account and use your memo! The memo is required so that Liquid knows to which account to deposit Proton XPR.
Moving from Liquid to Proton Wallet, you only need to use your Proton Wallet username, a memo is not required since your account is unique on Proton chain.
To deposit XPR to Liquid you need to be verified.
To withdraw XPR to Proton Wallet you need to setup 2FA.
DO NOT SEND TO liquidvault1, this is not the correct account to send Proton to. This is dispensing account on Proton side. The correct one is liquidwallet plus using the correct memo.
Should you make a mistake and forget the memo or put the wrong one, you need to raise a ticket with Liquid support.
Sending XPR from Proton Wallet to Liquid
Make sure you use Send as sending to another user on-chain and don't use Withdraw. The account you need to send XPR to is "liquidwallet" but for XPR to arrive in your Liquid account you need to put a memo! Here's how to do it:
Go to your Liquid account, go to Deposit at the top of the page and then Deposit, search for XPR in the search box, once you click on Proton XPR you will see a page like this, that has the account name and transaction memo that you need to use for the transfer: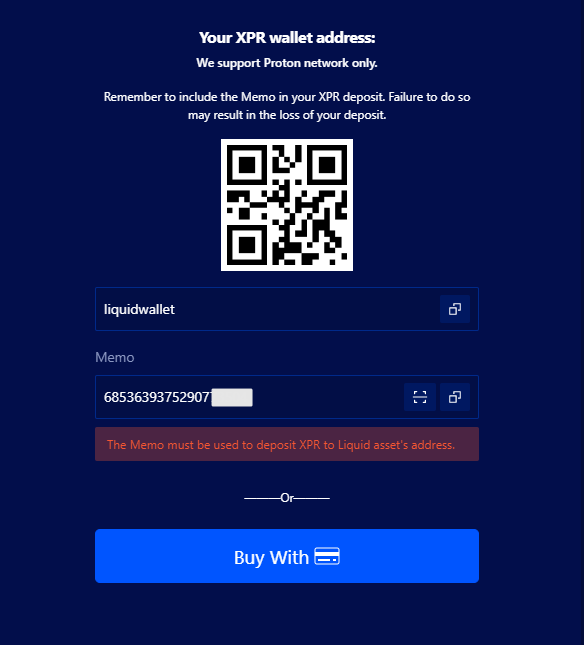 2. Next go to Proton Wallet, under Assets click on Proton, then click on Send and use the above account name and unique memo number: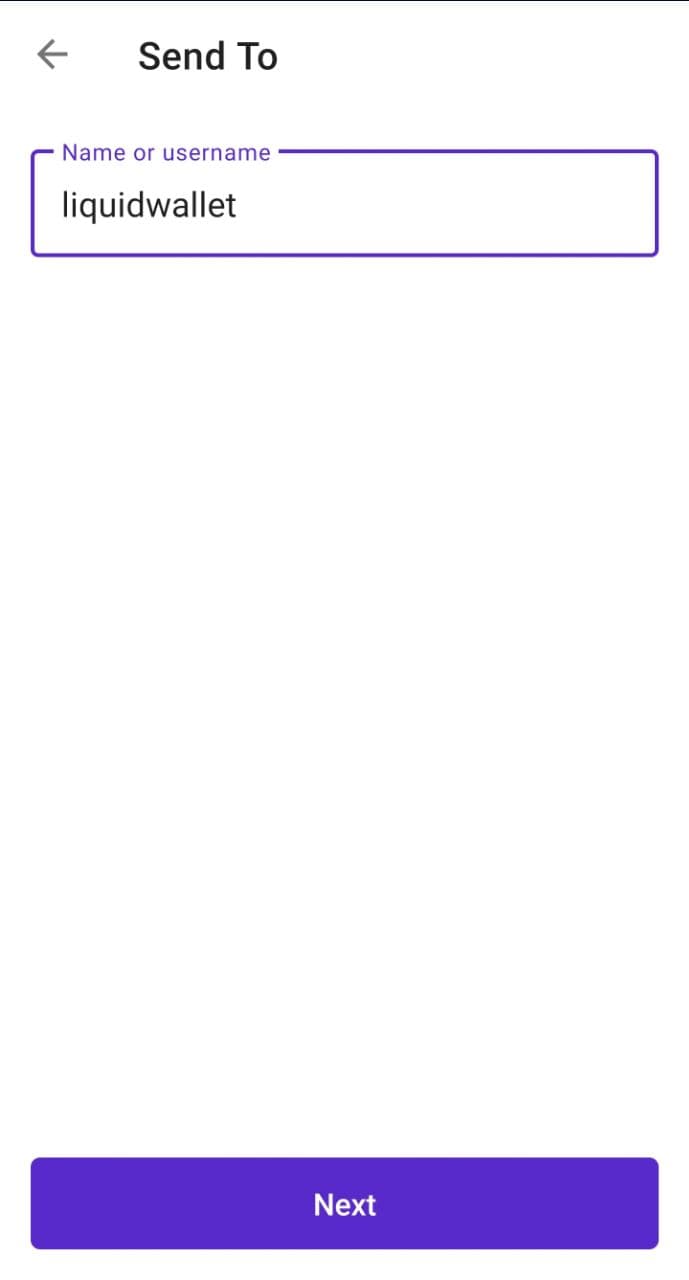 Double-check that you picked up the correct account (liquidwallet) and press Send, approve the transaction and that's it!
3. Within two minutes your XPR coins will arrive in your Liquid account:

If XPR doesn't arrive within a few minutes raise a ticket with the support.
Sending XPR from Liquid to Proton Wallet
Sending XPR from Liquid to Proton Wallet is easier as you only need to use your username, there's no need to put a memo. On Liquid withdrawal address you put your Proton Wallet username, don't put at (@) sign and make sure it's all lowercase.
To do this, go to your Liquid account, go to Wallets at top of the page, then Withdrawals, find XPR and click Withdraw and then all you need to do is put your username and the amount you want to withdraw. The XPR address is your Proton Wallet username, click No tag as tag (memo) are not required when you send Proton Wallet. Now, on-chain transfers are free but sometimes exchanges set a small fee so that they can support the infrastructure and staff. At the time of writing this post the withdrawal fee at Liquid is a bit harsh to swallow: 1000 XPR (about $22) and this gets updated hourly, compared to 1 XPR on KuCoin and 80 XPR on gate.io:
This crypto address is unverified. Please check your Inbox for the Confirmation Token and enter it here.
Once you confirm the withdrawal, XPR will be deposited into your Proton Wallet account. I've set the amount to 1100 XPR, the fee was 1000 XPR (yes! I know) and respectively I received 100 XPR in my wallet: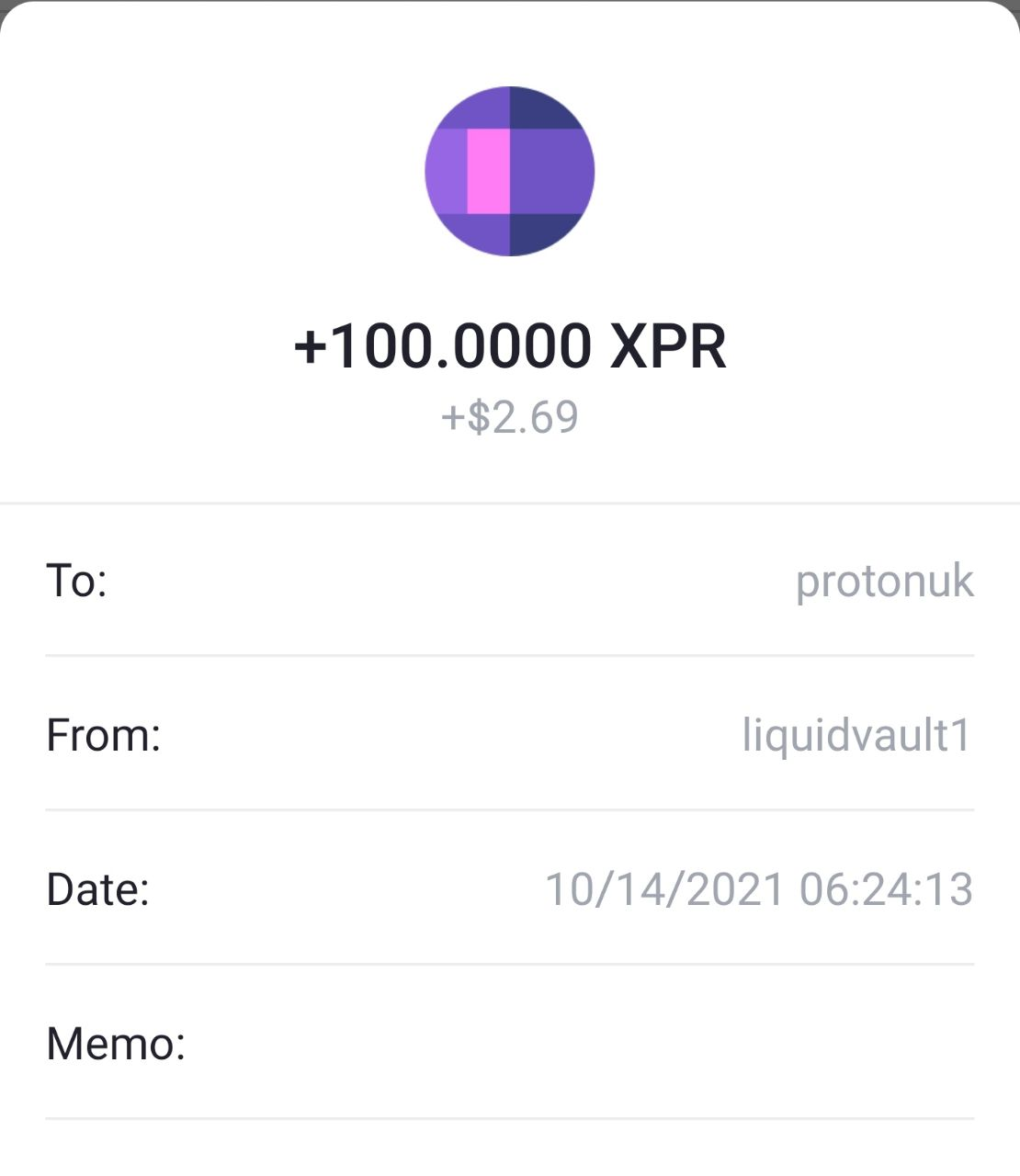 Reach out for help to the Proton telegram group OR Reddit if you are in doubt, both communities are amazing.